The former Apple CEO Steve Jobs once said that "innovation distinguishes between a leader and a follower".
It's a quote that certainly rings true in the world of human resources where HR leaders must constantly adapt and innovate to thrive in this fast-paced and unpredictable world.
Indeed, new workplace challenges mean that the best companies have HR teams that are agile, bold and progressive in their people strategies.
Consequently, HRD has compiled a list of some of Australia's leading HR innovative teams that have distinguished themselves over the past year.
2020 marks the fifth iteration of the report, which has been sponsored by Maxxia since its inception.
Read on to uncover the unique and exciting ideas from Australia's best HR leaders that have set their organisations up for a bright future ahead.
A word from our partner
There is no question that competition for acquiring new talent today is fierce and employees expect more of their employers from purpose-driven work to remuneration benefits, making it more challenging for organisations in the modern business landscape.
In order to attract, engage and retain the best employees, HR professionals need to find new strategies to meet and exceed employee needs and expectations and proactively continue to optimise the employee experience (EX) while investing in developing a strong and coherent employee value proposition (EVP).
The HRD Innovative Teams List shines a spotlight on the organisations leading the way in HR innovation. By recognising those who are pushing the boundaries and thinking bigger, the awards help set new benchmarks for the Australian HR industry. Whether it be in recruitment, culture, data, benefits, health & wellbeing, engagement or diversity, we can all learn from their innovative thinking.
Maxxia is proud to sponsor these awards for the fifth year running and, on behalf of Maxxia, I congratulate and applaud the award recipients for their efforts in creating great experiences for their employees. 
Maxxia is one of Australia's leading providers of employee benefits programs including salary packaging, novated leasing and employee rewards. Maxxia has been helping Australian organisations of all shapes and sizes, from large corporates and SMEs to health, not-for-profit and government attract and retain the best talent through competitive and measurable employee benefit programs.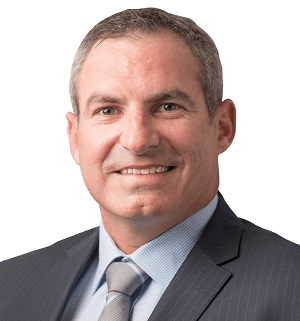 Andrew Daly
Group Executive Customer Development
Maxxia
Visit website