Recent years have seen "disruption" become a catch-all term for any vaguely new concept introduced into the workplace. Perhaps unsurprisingly, it's become conflated with innovation in the public discourse; the framing of the word is often used to suggest that disruption within an industry is inherently good and beneficial.
But disruption is not itself innovation. To innovate requires something more; a blend of creative inspiration and practical application which is often sought, but rarely reached.
When it comes to HR, this is a particularly crucial distinction. Disruption for disruption's sake will simply…disrupt…the workplace and lead to a loss of productivity. Innovation may initially breed disruption, but ultimately leads to improvements across the board. The responsibility for driving a positive workplace culture and best practice – whatever form that may take in the industry you work in – is not to be taken lightly.
This feature is intended to celebrate those HR teams – and their attendant organisations – who have risen to this challenge, marking themselves out as innovators in the truest sense of the word.
At a superficial glance, there would appear to be little in common the organisations featured on this year's list. They span a broad range of industries and the innovations they have put in place are often wildly different. This is unsurprising at one level; each organisation is different, developing its own culture and unique way of doing things that best suits them. However, a closer look reveals that there is more shared than one might suspect:
Innovation is rarely (if ever) a solo project
The lone genius toiling away for the betterment of all is a popular cultural myth, but rarely an accurate reflection of how breakthroughs are made. Strength often comes in numbers, it would seem. Consultation with colleagues and stakeholders is crucial to drive companies forward

Diversity is strength
These organisations all place great emphasis on diversity. Australia is a multicultural society, encompassing a broad spectrum of humanity. Drawing on this collective strength can enable greater breakthroughs and more equitable working environments for all.

Tech is a tool, not a replacement
Modern technology is not a substitute for human interaction and skillsets; rather, it should supplement and enhance, being used to increase productivity rather than marginalising its users. After all, we can never forget the importance of the human part of Human Resources.
Turn the page to see some of the leading innovators in HR in Australia, organisations and teams that have distinguished themselves among their peers. Forward-thinking companies would do well to study them closely, learning from their insights – and perhaps we'll then see some of this year's readers making appearances on next year's list
A word from our partner
Whether you're striving to attract and retain the best talent in today's competitive market or engage employees to achieve sustainable growth it is critical to create and nurture a compelling employee value proposition (EVP) that is aligned to your employee experience (EX).
The challenge for HR professionals is the need to proactively manage and evolve your EVP and EX so that the expectations you set with your employees are brought to life through their day to day, real life experiences.
The HRD Innovative HR Teams List shines a spotlight on the organisations leading the way in HR innovation. By recognising those who are pushing the boundaries and thinking bigger, the awards help set new benchmarks for the Australian HR industry. Whether it be in recruitment, culture, data, benefits, health & wellbeing, engagement or diversity, we can all learn from their innovative thinking.
Maxxia is proud to sponsor these awards for the fourth year running and, on behalf of Maxxia, I congratulate and applaud the award recipients for their efforts in creating great experiences for their employees.
For more than 30 years, Maxxia has been helping organisations gain an edge with tailored employee benefit programs. We support over 1200 organisations and their HR teams across multiple sectors to be forward thinking in their employee benefit strategies. We're entrusted to provide tangible value to more than 300,000 employees with a range of benefits.
As you read through the pages of this report, you'll discover how leading HR teams are delivering a competitive advantage for their organisation. Be prepared to be inspired by their innovative approach and creativity.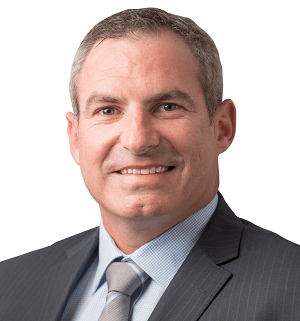 Andrew Daly
Group Executive Customer Development
Maxxia
https://www.maxxia.com.au/employers