Innovation is not only a tool but also a way of thinking. Disruptive innovation is about delivering something that's so good it makes other things irrelevant, and there's no point in going back. That's the advice from Ben Sorensen, business development and commercialisation manager at CSIRO's Data61. Sorensen has shared his experience via Konica Minolta's Innovators Series, which features videos of highprofile innovators from Australian businesses sharing their insights into what is driving innovation.

"We need to take the language of innovation away from consulting jargon to make it simple and accessible," Sorensen said. "It's not rocket science, and it doesn't need to be high-risk, high-cost, or slow." Sorensen identified four elements that must be meshed for success.

1. START WITH PURPOSE
Every organisation that wishes to remain relevant in the long term must be motivated by more than just extracting value from a market. Sustainable organisations are customer-centric and purpose-driven, aiming to solve problems and create value for customers. They deliver real value by focusing every aspect and activity of the organisation on producing outcomes that its customers desire, more effectively than its competitors do.

2. LEADERSHIP IS EVERYONE'S RESPONSIBILITY
The focus of great leadership is on motivating and shared purpose, and is characterised by trust. Senior leaders are responsible for setting and communicating a clear direction, while also creating the conditions that enable the excellence of others to determine the best way to deliver improvements.

3. USE STRATEGY TO SHAPE THE ENVIRONMENT
People generally take a linear, analytic approach to strategy, if they take any approach at all. The best organisations do this automatically while also exploring new opportunities to create value. They embrace the idea that the status quo doesn't extend into the future, and systematically look for gaps in the market that provide new competitive advantage.

4. CULTURE IS THE FORCE MULTIPLIER
Culture's alignment with a valid purpose and well-grounded strategy is necessary to achieve greatness. And the best leaders work hardest at this. Culture is the hardest part of the four elements. Leaders don't control culture, but they do control environment. They need to focus on setting an environment that empowers, encourages, and enables excellence. Great organisations bake innovation behaviours into the culture by setting them as expectations. HRD's list of Australia's most innovative HR teams highlights those companies that have taken these four elements to heart.
A MESSAGE FROM OUR SPONSOR
It's no secret that organisations with highly engaged employees have a performance edge. In fact, research by Gallup shows that such firms outperform their peers by a staggering 147% when it comes to earnings per share. But in a competitive environment, highly engaged employees can be hard to attract and even harder to retain. For HR professionals, it means working smarter to build positive employee experiences and a standout employee value proposition that offers a compelling value.
The HRD Innovative HR Teams list shines a spotlight on the organisations leading the way in HR innovation. By recognising those who are pushing the boundaries and thinking bigger, the awards help set new benchmarks for the Australian HR industry. Whether it be in recruitment, culture, data, benefits, health and wellbeing, engagement or diversity, we can all learn from their innovative thinking.
Maxxia is proud to sponsor these awards for the third year running and, on behalf of Maxxia, I congratulate and applaud the award recipients for their efforts in creating great experiences for their employees.
For more than 30 years, Maxxia has been helping organisations gain an edge with tailored employee benefit programs. We support over 1,200 organisations and their HR teams across multiple sectors to be forward-thinking in their employee benefit strategies. We entrusted to provide tangible value to more than 300,000 employees with a range of benefits.
As you read through the pages of this report, you'll discover how leading HR teams are delivering a competitive advantage for their organisations. Be prepared to be inspired by their innovative approach and creativity.

Andrew Daly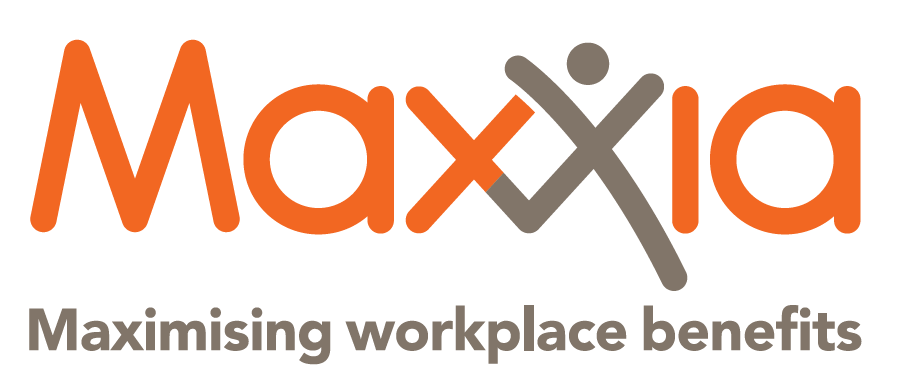 Group Executive
Customer Development,
Maxxia
business.maxxia.com.au/performance