Nicole Simona talks about being a designer of the employee experience and how MYOB is building a workplace for the future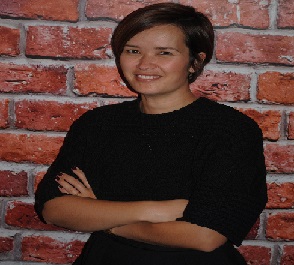 What is your job title and what brought you into this role?
I'm the organisational capability manager. I started working at
MYOB
on a six month contract. That was three and a half years ago and I'm still here. I fell in love with the company and I decided to stay.
What motivates or excites you the most about your current position?
The opportunity to have a measureable impact on the organisation from a cultural and engagement perspective. We measure engagement three times a year and get quite a lot of feedback from our team members about the overall experience. This allows us to design and implement initiatives based on their feedback so we can see if we are making a measurable impact.
It's about creating a better employee experience and I think that's what really motivates me.
I also think we have got a really inspiring CEO. He makes my job easier because he really values people.
What is unique about HR at MYOB?
Rather than seeing ourselves as HR practitioners, we see ourselves more as designers or creators of the employee experience. So when we design a process or a program we do it with an end user in mind who is at the heart of what we do.
So in designing this process or program, what is the experience going to be for our end user? We really do that with a focus on innovation. We want our people to have inspiring experiences. We don't want to create process for process sake.
What will your biggest HR challenges be for the coming year?
It's definitely around recruitment and building the workplaces for the future. So that's around attracting, selecting, developing and retaining our talent. I think that's going to be a really big challenge for us. Are we recruiting the right talent for what our future organisation will look like? I think that's number one and number two is around career development.
We are a flat organisation and a lot of companies are removing layers and becoming flat. And many people see career development as a promotion or progressing upwards. So I think we have got a real challenge to ensure our people are getting career development (not necessarily in the traditional sense around promotion) so that we are developing their capabilities and developing them as professionals.
It's important to shift mindsets from 'to develop my career I need to move upwards' to a mindset of 'I can move sideways and still develop'. Or 'I can move into a totally different role and still develop'. For instance, they could develop skills in marketing after coming from a sales role. That can still develop their career as opposed to just moving up into a manager's role.
If there is one piece of HR related advice you would give what would it be?
It would be to focus on skills performance for the future and creating experiences for the modern worker. Again, this goes back to making sure that we are creating processes and programs for the future, not just relying on things that have always worked.
Just because a project has worked in the past does not mean it's going to work in the future and create the environment you need for the future.
Finally, do you have any hobbies outside of the office?
On every Saturday morning I can be found on the netball court cheering my daughter on. I'm also a massive Rugby fan and love watching the All Blacks.