The Iconic's head of people experience on why transformation doesn't have an 'end date'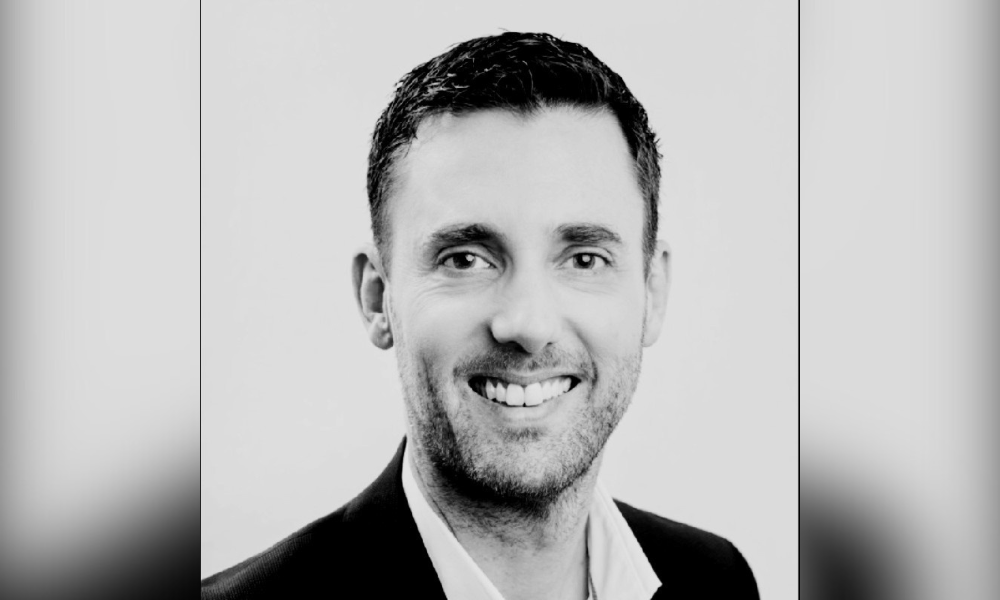 There's a plethora of data that backs up the immense capabilities of digitally transforming your workforce. However, there's also a plethora of data that shows, when it comes to digital transformation, organisations are failing to implement or use their digital products effectively.
One HR leader who has just spent the last three years evolving the digital journey in his organisation says leaders need to stop using the term digital transformation.
"A lot of people regard transformation as having a start and end date," said Christopher Best, Head of People Experience at online retail giant The Iconic. "This is constant progression and constant improvement and no matter how good the platform that you've engaged with is. If you don't free up the internal resources to dedicate to the project, it will grind to a halt.
The Iconic's digital journey
Best describes the state of HR at The Iconic - when the organisation started this journey - as "disconnected". Like many organisations, they had technology in place, but the systems weren't interlinked which led to duplication and inefficiencies.
"You name it, it happened," said Best. "We didn't know if people had joined or left, some people had their legal name in one system and anglicised name in another system, it led to all sorts of chaos."
An online business success story, The Iconic has grown from three people in a garage to 1,200 across four sites in New Zealand and Australia in ten short years, and the need for the organisation's tech to match that maturity and growth was identified.
Best said that process started with freeing up resources to dedicate and actively manage the digital journey from day one.
"I've seen examples in my career where people are expected to do it as part of their other day job and it's not possible, you've got to be fully committed to it from day one," said Best.
The next step was determining if the scope was sufficient by investigating all the technologies that your HRIS system is going to touch. The obvious things like payroll and engagement tools, but also considering the integration capabilities of things like Slack, safety reporting, and Teams.
Collaboration is key
The Iconic didn't look at this project as a standalone people and culture project, they viewed it as a business project, sourcing feedback from all areas of the organisation.
"There's no point in doing this in silos because all the things need to talk to each other," said Best. "You're reading about your system, and you're reading about another system, and you try and join the dots, so they all make sense."
After consultation across the business and a nine-month scoping process, The Iconic decided on Workday as their HR solution. Implementation is a complicated and lengthy process, so the organisation went straight to the subject matter experts and engaged an implementation partner.
"Your implementation partner is one of the most important relationships you're going to have through the life of this project," said Best, "it is almost as important as the platform you decide to go with."
Start small and grow
Best says it's worth being selective about the parts of the technology you engage with in the beginning. The Iconic focused on four systems that they regarded as the critical building blocks to start their journey: Core HR, absence, advanced compensation and talent.
"Start small and grow," said Best. "Don't bite off more than you can handle at the start, know that you can add to it after. But also, be realistic about budgets, resources, the size of the company, the capacity for change within the organisation, and how much you can bite off in one go."
Best says the real value with HR technology is how much you can amend it to fit your business, but with real value comes real work, and this is the time-consuming part.
"You can just accept the off-the-shelf solution, but you'll probably find it doesn't fit your business," said Best. "So, while we're leading the build, we're trying to get active feedback from the rest of the team on how to best configure it for our business."
Data is King
Once you've put the hard yards in, Best says the data and information at your fingertips is powerful.
"Power of reporting and analytics – that is what you're paying for," said Best. "Data is King – Quality, accurate, recordable data. All the things we can report on because we've done the hard work to get the data in there in the first place and that's a huge benefit we've seen through the implementation."
Now as The Iconic comes to the end of the first phase of their digital journey, they are looking to the next horizon of additional modules to add to their repertoire to further streamline their HR function.
"This is why we don't talk about digital transformation because it leaves you open to the question, when is transformation going to be finished," said Best. "Doing it this way sets a realistic expectation about where you're going to start and how you're going to carry on."
"As we increase functionality and add new features, we don't need a big change management process because people already expect there's going to be more to come. If you're still trying to bring in the whole thing in one go, you're missing the opportunities with that incremental change as you go.