Shanyn Payne outlines how to create a productive, engaged workforce even when employees are far away from the office.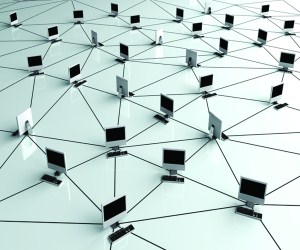 Shanyn Payne outlines how to create a productive, engaged workforce even when employees are far away from the office.
Technology has impacted workplaces significantly. The biggest shift we're now seeing is the move out of the office and online, creating modern day professionals known as 'digital workers'.
For some people, remote work is an everyday reality and this can create challenges, particularly when it comes to keeping remote team members engaged and maintaining a sense of belonging.
At Swinburne Online - a leading provider of online education in Australia - this is a challenge we have embraced with extraordinary results.
We provide tertiary degrees fully online, with 100% of our students logging on remotely to complete their degrees. So, it makes sense that 75% of our employees are online teachers that also work remotely.
Our online teachers are part of the estimated 5.7 million digital workers in Australia and as the number grows, it's increasingly important to support these workforces.
So what can be learnt from our experience?
Align with company values
Low engagement is a big risk in managing a remote workforce. Staff who are not present in the office can easily forget the importance of their role.
We learned early on that in order to mitigate this risk, remote staff need to have the right values fit for the company. And this begins at recruitment.
We screen all our candidates to find the right people who then go through an intensive on-boarding program that outlines our core values and provides them with what they need to succeed in their role.
We also make sure every communication to our team members, whether email or phone, reinforces our values. Every employee, remote or not, needs to understand the greater purpose of their role in relation to the business to be engaged.
The result? 84% of our online teachers are engaged with their work and workplace.
Provide an online workspace
Just like you would have an office building, it is essential to dedicate a space online for employees to work – a place to access colleagues, professional tools and general office administration.
At Swinburne Online we have an online portal where our teachers can access everything from FAQs, how to videos, payroll, and a social network. This may seem extensive, but with the majority of our employees working remotely, it was necessary to go all out.
This doesn't happen overnight, so where do you start?
There are many free tools available to create a virtual workplace such as Yammer, Evernote or Trello. You may find several online tools are needed to connect with remote staff or just one or two. Just make sure they are relevant to the work being done and help foster a community.
Support and develop staff
Our online teachers are at the coalface and we know that in order for them to succeed, we need to support them. This comes in the form of professional and personal development.
Each member of our remote workforce is paired with a coach who not only assures quality output, but also monitors progress by setting goals to manage performance. Coaches reach out frequently to engage with the workforce looking for ways to continue improvement in areas such as time management and developing on the job skills.
By investing in the development of our remote workers we have high retention and happy staff – in fact, 93% would recommend Swinburne Online as a great place to work, online.
About the author
Shanyn Payne is the General Manager of Human Resources at Swinburne Online. She has held senior HR roles at SEEK, Pulse Pharmacy, Australian Pharmaceutical Industries (API), Computershare and Woolworths.