Alison Monroe outlines why outplacement and career transition services deserve more attention and budget from HR Managers/Directors in 2018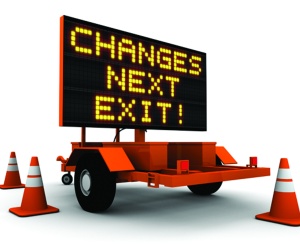 Alison Monroe outlines why outplacement and career transition services deserve more attention and budget from HR Managers/Directors in 2018
One of the most feared aspects of organisational change is managing redundancies and while it may sound like a cliché, change is the one constant of HR. In my nearly 20 years of career management, I haven't met a HR professional who relishes it, yet it is an inevitable aspect of today's employee life cycle.
Having worked with hundreds of organisations as their career and retirement transition provider, investing in leading-edge transition services is just as important as the investment HR professionals make in other areas of employee experience including recruitment, employee induction and development. Your employer brand is at stake so it's imperative that HR Managers and Directors are always prepared for business changes.
Plan ahead
Rather than waiting until the axe falls to rescue your employees facing redundancy or redeployment, provide upstream support ahead of change and transformation.
If you actively engage your employees to take ownership of their future plans and put them in the driving seat, it will breed loyalty and productivity.
While it may feel like you're equipping your employees to leave, supporting employees to identify transferable skills, currency, passion and purpose is of utmost importance.
It's not just about the next job
Work and life planning are both interconnected and interdependent; it's not just about finding the next job for employees.
Redundancy and redeployment have a profound effect on an employee's entire life so look at how you can provide holistic support. From supporting an employee to find a sense of purpose, ensure financial wellbeing to encouraging health and relationship success, this investment will translate into better engagement and ultimately, productivity.
We find in today's market that up to one third of RiseSmart participants undergoing a transition express a desire to start their own business or become a gig worker. They need extensive support to ensure they have both the skill and the will to pursue any chosen path.
Don't sabotage your employer brand
Maintaining your employer brand is paramount and trust is the cornerstone of the new employee relationship economy.
While budgets are often weighted towards attraction, recruitment, engagement and retention, HR professionals should likewise sufficiently invest in managing redeployment and outplacement programs, utilising technology.
As an example, RiseSmart's Alumni Satisfaction Rating ensures organisations have a live feed of employee sentiment once they exit the organisation and enables corrective action to occur where the organisation may not have got it quite right. You don't want your good work undone on exit!
Diversity is the key
Not only is change constant, it's accelerated with automation expected to displace jobs. According to Per Capita Research, five million Australian jobs could be displaced by 2030, with older workers disproportionately impacted.1
HR professionals need to choose a provider that can demonstrate diversity of thought, inclusiveness and expertise in supporting people through change of all ages, life stages, levels and backgrounds.
Creating new beginnings faster
Emerging workforce and job market trends are rendering traditional outplacement obsolete.
Applying revolutionary technology is an important part of the career transition toolkit to reduce lag time, increase accessibility to information and advice, and accelerate landing times in new roles.
It's vital that we review and refresh career content beyond the traditional career mix. In the last year our clients have asked for topics such as video interviewing, managing your social media footprint, mental health first aid and gender pay equity. Our aim is to help our participants achieve their outcomes and create new beginnings, faster.
Put yourself in your employees' shoes. Redundancies may not be imminent in your organisation, but when they come (and they will), are you confident you're prepared to manage a positive and productive outcome for each one?
Source: 1.https://percapita.org.au/wp-content/uploads/2017/07/AgeingReport_Final.pdf
About the author
Alison Monroe is National Director, RiseSmart Australia & New Zealand