Is your organisation equipped to manage employees with mental health issues?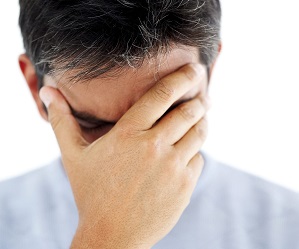 Mental health issues such as depression and anxiety can lead to a decline in the overall health of employees in the workplace, result in lower productivity and contribute to rising health-related expenses for employers.

Dr Kathryn Page is an Honorary Fellow at Deakin University and says common mental health disorders, including depression and anxiety disorders, are the second leading cause of disability in Australia and affect around 20% of the working age population at any one moment.

Ms Page says her experience as a workplace mental health researcher and organisational psychologist, both of which involve working closely with employers, employees and other workplace stakeholders, has allowed her to view this challenge from a variety of perspectives.

"In my view, an important part of the solution is to better equip bosses to manage people, regardless of whether a mental health disorder is involved," Ms Page says.

She says mental health is a leadership issue and employers and organizational leaders have a critical role to play in promoting policies and best practice to promote mental health awareness in the workplace.

"For employees, the main struggles relate to coping with poor managerial and workplace practices, excessive workloads, little control over their work, demands to do more with less, and interpersonal conflict," she says.

Indeed, a 2010 study by Vic Health found that 'Job-Strain', where workers have little control over their job, but who are under high pressure to perform, accounts for 17 per cent of depression in working women and 13 per cent in working men.

The financial reality translates to a cost of up to $730 million per year to the Australian economy from job-related depression, with much of the cost worn by employers.

With research by Beyond Blue showing that 3 million Australians live with depression or anxiety, chances are that many workplaces will have an employee with a mental illness.

Ms Page says the challenge for HR managers is to ensure mentally healthy workplace and take steps to remove the age-old stigma attached to mental health issues.

Ideally, the office should be a place protecting the safety and well-being of employees while providing them with opportunities for better long-term health, so workers with mental illness are supported to succeed in their chosen career while managing their mental illness.

The outcome will be better for businesses with fewer days taken off and reduced absenteeism as employees are better equipped and supported to manage their mental illness.

Many modern Australian workplaces are taking positive steps to address the effects of stress and anxiety among employees, including introducing healthy workplace initiatives and hosting mental health awareness seminars.

This includes a group of top-tier law firms that have collaborated to develop the resilience@law initiative to raise awareness and understanding of the nature and impact of stress, depression and anxiety across the legal profession in Australia.

Ms Page says line managers are often poorly equipped to detect signs of mental health issues and employers could do well to invest additional support and training into these key roles.

"For managers, the challenge is in trying to motivate and engage stressed staff, to manage poor performance with little or no support, or to manage their people when they are overloaded and stressed themselves," she says.

Patricia Ryan, Director of The Workplace employment lawyers, says starting from a positive supportive base will more likely lead to an outcome that is best for both the employer and the worker.

"When advising employers on how best to manage a worker with mental illness, we encourage employers to start from the position of 'how best can I support the worker so they can remain a valuable part of the workplace?'" Ms Ryan says.

Strategies HR managers can consider to reduce workplace absence include meeting with the worker to identify the reasons for the absences and exploring alternatives to being absent for a whole day, such as: using a quiet room for breaks, taking a part-day absence or if the worker works part-time, allow them to swap with another day in the week, where suitable.

Ms Ryan says employers or managers should note that organizational occupational health and safety (OHS) obligations extend to any workers with mental illness and possible workplace practices, actions or incidents which may cause or contribute to the mental illness of workers need to be identified and action taken to eliminate or minimize these risks.

However, she advises employers that if someone is just not well enough to be at work then the law does allow them to terminate the employee if they can't fulfil the requirements of the job.