Bullying and conflict is found in all industries and the perpetrators are not always who you expect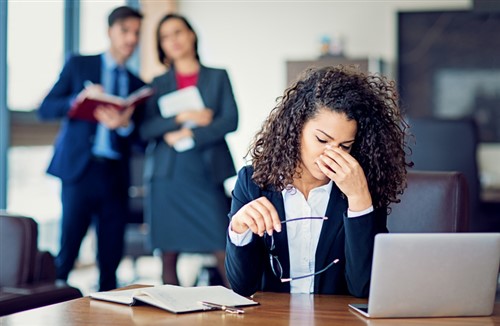 Workplace bullying leads to absenteeism, presenteeism and a higher turnover rate which sometimes goes unexplained because most workplace bullying goes unreported, according to Dr Lindsay McMillan, lead researcher of HR think-tank Reventure.
"The advice for employers is to provide support in industries that face abuse from the public, and for employees to speak up about workplace bullying wherever the source," added Dr McMillan.
Dr McMillan's comments come following a new survey of Australian workers which has found that workplace bullying has doubled in 12 months, as have the incidence of conflicts between co-workers.
The 2017 Snapshot of the Australian Workplace provides comparative insight into job satisfaction, the impact of technology, performance and health from 2016 to 2017.
Dr McMillan said the increase in the number of workers reporting workplace bullying was among the most concerning findings from the survey of 1,000 workers.
"One in five Australian workers surveyed said they experienced verbal abuse or bullying in their current job in the last 12 months," Dr McMillan said.
"Conflict in the workplace also doubled, 30% of workers report that they had a conflict with a co-worker in the last 12 months."
Dr McMillan said that workplace bullying and conflict is found in all industries and that the perpetrators are not always who you expect.
"Last year 147 paramedics were assaulted in Victoria whilst on the job and recent reports have once again confirmed how retail staff are often on the receiving end of abuse from customers," he said.
"It is high time we stamped out bullying in the workplace which costs the economy $6 billion to $36 billion a year according to the Productivity Commission."
Moreover, Joe Flanagan, senior consultant at VelvetJobs, recently told HRD that first step to addressing workplace bullying is to create a respectful workplace where bullying is not tolerated and where it's openly acceptable to discuss the topic.
"Regularly consult with workers to create an open environment where they feel comfortable to speak up," he said.
"Set the standard of acceptable behaviour by creating a code of conduct that provides tangible boundaries for staff on an ongoing basis."
He added that it's important to provide regular training for staff on this note.
"This provides a framework to work with in the case of a reported bullying instance," he said.
"If allegations are made, have the victim identify the nature of the bullying. Work with them to ascertain if the nature of the complaint does indeed constitute bullying. Sometimes staff report a single incident and claim it as bullying, and although concerning, it's not the case by definition."