A former part-time bookkeeper has been sentenced to prison for stealing $347k from her employer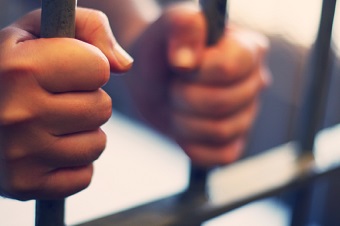 Courtney Pinwill of Mitcham in Melbourne has been sentenced in the County Court to two-years and nine-months in jail, with a non-parole period of 17 months.

The 40-year-old stole $347,226 from travel company Captain's Choice between October 2012 and September last year while she was working part-time as a bookkeeper.

Prosecutor Damien Hannan said Pinwill illegally transferred hundreds of thousands of dollars into her own account to spend on her lavish lifestyle.

This included paying up to $50,000 for a Toyota Kluger SUV, which police have since seized.

She is also alleged to have booked multiple flights (including business class flights) to Hawaii, Singapore and Fiji, for herself, friends and family using company credit cards.

Pinwill allegedly stole the money using a variety of different methods, including taking US currency from the company safe and unauthorised electronic fund transfers.

The court heard Pinwill did not confide her alleged crimes to friends, family and her latest employer Marcellin College until they were reported in the media.

Bruce Sullivan, technology director at Affinity Employer Services, recently wrote on HC Online that protection mechanisms against payroll fraud should include having more than one person in charge of initiating, entering and confirming staff payroll information.

"The creation of an automated workflow containing a series of online authorisations puts key security checks in place to minimise the risk of fraudulent activity," wrote Sullivan.

"To do so, ensure that your payroll system can enforce a specific approval process where a manager has to send a request to add new staff to be approved by HR before a new employee record can be created."

Sullivan added that for organisations with larger payroll teams it is generally a good idea to rotate tasks among staff at least once every year.