He was allegedly denied time off to work on personal issues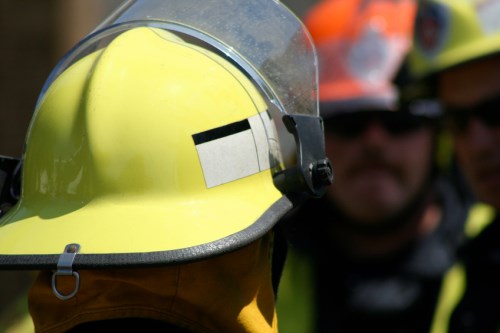 An Amazon warehouse employee has been sentenced to four years in prison after pleading guilty to setting a UK warehouse on fire and causing £8m (US$10m) of stock and property damage.
Adris Ali admitted to arson with intent or recklessness before the Stafford Crown Court, claiming he committed the act because a supervisor who had an "attitude" with him rejected his request for time off. He added that he felt 'disrespected' by his team leader.
The defendant, who had been working at Amazon's Staffordshire warehouse for about three months prior to the incident, said he started the blaze in an aisle by lighting a notepad or stack of paper with a cigarette lighter before leaving the item to burn.
The blaze reportedly grew quickly, burning through the third and fourth floors of the 700,000 square-foot facility and engulfing £7.3m worth of goods.
Other Amazon employees attempted to extinguish the flames but were eventually evacuated by the rescue team.
"This was a serious fire, which has destroyed millions of pounds of stock, but we are glad that no one was harmed that day. Ali can now reflect on his actions in prison," said Detective Constable Andrew Shorthouse of the Staffordshire Police.
Reconstruction amounted to £745,000, the prosecution said.
Amazon officials were able to pinpoint Ali as the culprit after examining staff assignments. The defendant admitted to the misdeed immediately after his arrest and later pleaded guilty in court.
"It was a huge loss sustained but the defendant did not intend this level of loss," said Robert Cowley, Ali's defense attorney.