Despite the recent trend towards business focused HR, a new report indicates that many HR directors still have some way to go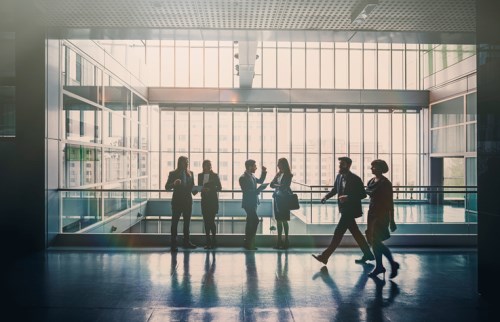 Despite increasing focus on commercially-oriented HR strategies, a new report suggests that Australian HR directors still have some way to go.
A recent survey found that the majority (79%) of HR directors in Australia that they surveyed still don't measure the commercial implications of their people & culture initiatives.
The survey, entitled We Are Unity HR Unity Survey 2018, was conducted by the consultancy group We Are Unity.
The report also revealed that customer centricity is the leading cultural priority for HR directors in Australia, with 52% of HR leaders listing this as their top priority as driven by business strategy.
"Every individual can impact customer experience, even if they don't interact directly with customers," said Ben Bars, head of agency, We Are Unity.
"Businesses that nail a true culture of customer centricity see higher rates of innovation, faster speed to market and increased organic advocacy."
Although customer centricity is the desired outcome, HR teams do not use customer data to inform decision making. Moreover, only 7% use sales and revenue data and 5% use customer NPS data to inform their strategy.
"Businesses don't change, it's people that do. That's why HR has such a critical role to play in business transformation," said Bars.
"There is a huge opportunity to link the impact of HR activities to commercial performance, not only to demonstrate value, but to inform and accelerate cultural transformation critical to future proof the business."
Even though businesses are trying to drive commercial outcomes, 59% of respondents are only analysing HR measures in isolation (separately or linked) and only 8% are using analytics to predict how they should invest their budgets in the future.
It also found the main barrier to creating a better employee experience is investment in capabilities and resources (22%). The case for which can arguably only be made through linking people initiatives with the commercial outcomes desired by the business.
The survey was completed by 100 HR Directors across Australia with responses spanning 16 sectors, and from businesses with 1,000 to 30,000 employees.
The following are We are Unity's tips to begin to link people initiatives with commercial performance:
1. Identify the top three commercial measures of success your team can support the business to achieve.
2. Ask for access to raw customer experience data and look at the relationships between this and your employee experience data. (Use external support when it comes to predictive analytics if you don't have analytics capability or resources internally.)
3. Find out how many of your employees are already customers of your products or services (if relevant), how much they spend with you each year, and what the potential revenue could be if more of your employees were customers.