In most circumstances, an employer can legally alter and tweak a job description without triggering redundancy entitlements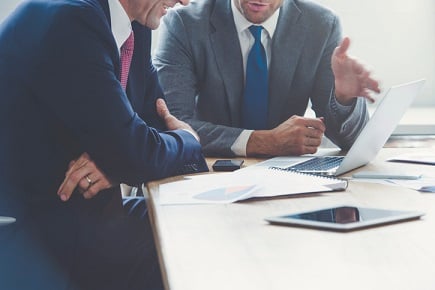 In
Sensis Pty Ltd v Gundi,
the Full Federal Court recently held that an employee's position is not redundant when there is a change in the combination of duties to be performed.
The judgment overruled a decision of the Full Federal Circuit Court, instead holding because the employee's previous position and new offered position both required him to sell advertising services to customers, there was no substantial difference in the roles for the former position to be made redundant.
The judgement also deciphered that the onus of proof lies with an employee to persuade the Court that their position was made redundant and that they had not been offered a reasonable alternative.
So what does this decision mean for employers?
When dealing with redundancy, the critical issue is to check what the contractual arrangements are, according to Vince Rogers, Partner at
Ashurst
.
Rogers told
HRD
that it's also important to check the relevant provisions of any industrial instrument, whether it's under the award, the enterprise agreement or in some cases it could be a company's policy, to see precisely what the employer can do to alter arrangements that impact employees.
"The employer must understand the issues under the redundancy provisions that may trigger an employee to say 'no, I have got an entitlement to a redundancy benefit'," said Rogers.
Rogers added that in most circumstances, an employer will have the ability to alter and tweak what an employee does.
"Obviously things change over time, whether it's how things are structured and organised within a business, or as a consequence of new technology. Some of that happens slowly, while other times it may require more substantial change," he said.
"In the employee's employment contract, ideally an employer should have some level of flexibility to make quite significant changes to a person's duties and responsibilities," he said.
So what's Rogers' advice for HR professionals?
"Give careful consideration to whatever the change may be, whether it's a restructure or because of a sale that's coming up of the business. Also give careful consideration to how it is that you are going to implement this change in a way so as not to trigger any redundancy entitlements that may apply to the workforce," he said.
"Moreover, make sure you have a level of flexibility. If, for example, you are negotiating an enterprise agreement, be conscious of what it is you are agreeing to so that it doesn't mean that you are putting restrictions on what might impact your ability to alter a person's duties and responsibilities without triggering a redundancy entitlement."
Related stories:
Can you legally dismiss a long-term absent employee?
Ice cream giant's staff surveillance plan revealed
NAB announces 6,000 jobs to go