The more an employee is made to feel welcome, the greater they will participate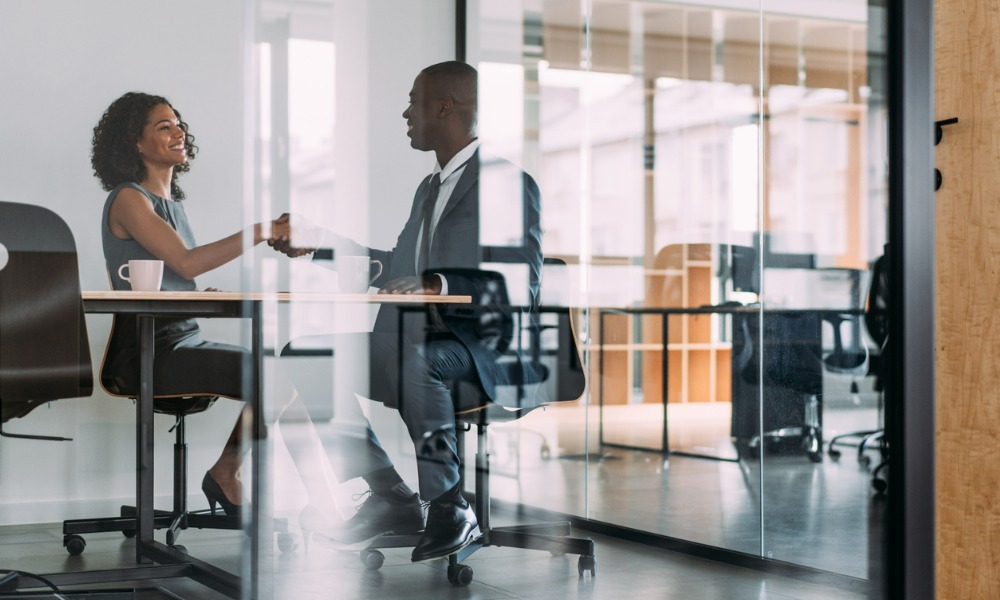 The first month in a company can be a welcoming, positive experience where colleagues are happy to assist with any questions. Onn the other hand, it can be a negative affair where you're thrown in at the deep end with very little help. In most normal office work environments, employees are inundated with internal compliance such as health and safety, discrimination and emergency evacuation programs to complete. They are eased into projects with detailed handover notes and given assistance where needed.
"Our focus is about ensuring new employees understand our ethos, culture and approach," Lyndall Spooner, CEO, Fifth Dimension, said. "The first month is about immersing them in the business – who we are and what we do, who our clients are and what their challenges are. It's also a chance for new people to start to share ideas or suggestions on experiences they have had that could advance our thinking further as they learn about our practices."
The more an employee is made to feel welcome, the more comfortable they will feel and the greater they will participate.
"Immersion is very important and in a very subtle yet critical way, this is the first part of their training," Spooner said. "From here, there is on the job training for projects and clients they will be working with.
"Onboarding new employees is a two-way process. In the first month we get to know what skills the person has and what their training needs will be. They get to know us and gain an understanding of where their skills will add value and what gaps they may need to address during the process.
"Given the importance and broad range of work we undertake, we provide a lot of guidance and background information on the clients and projects they will be working on. In the case of basic skills needs, such as proprietary systems and processes, we arrange for them to commence training immediately."
While online training is important, face-to-face training is also beneficial, as it allows new employees to interact and build relationships. With COVID cases surging in Australia, employees have been shunning returning to the office, but it is hoped with spring around the corner bringing with it warmer weather, cases will start to recline and working in the city again will start to appeal.
"Sometimes things have had to be done remotely – but now that we are all back in the office we try and deliver all training and induction face to face where possible," Spooner added. "The best part of working in an office is the relationships you develop – you go to people for support more if you know and have met them personally. Where our people can only undertake training and induction remotely, we work hard to ensure virtual encounters are meaningful and the process is streamlined."
Some companies place specific performance parameters around an employee's first month. This gives clear direction to both parties and can identify if there are any gaps in training and/or skills.
"Our new employees are introduced to these activities during their first month and we develop KPIs to assist them to understand key priorities in their roles," Coco Hou,
CEO, Platinum Accounting Australia, said.
"Our expectations include employees reaching their probation key performance indicators; demonstrating a sound work ethic and attitude, along with fitting in with the team culture."
Training is also important at Platinum Accounting Australia with a set program in place.
"The first week such as hard skill training incorporating day-to-day tasks, key performance indicators and milestones," Hou added. "The second week is soft skill training incorporating ethics and culture and from there on we provide ongoing technical training."
Some jobs are very complex in their technicality and rely on specific skill sets for employees to succeed. Accounting, auditing and assurance fall into these categories.
"Our work environment involves high levels of compliance and quality assurance given we are operating within so many rigid frameworks including Australia's taxation system," Hou added. "We have developed a comprehensive and detailed training program that includes the delivery of high quality learning modules.
"We have general work procedures for all different roles are published in the internal staff operation manual. There is where guidance on technical and work ethics are provided via a comprehensive range of pre-recorded training videos," Hou said.
"We also have ongoing support, which is provided through day to day work interaction with the team and supervision by the manager."
The more training, support and understanding of the company dynamics that are provided, the higher the probability the employee will feel part of the company culture and wish to continue on their new work journey.