'Providing flexible working sends a clear message to employees that the organisation values their life and responsibilities'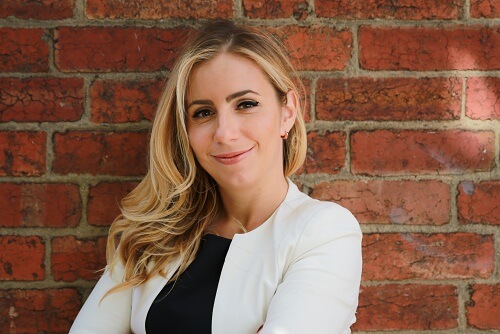 HRD talks Valeria Ignatieva, co-founder of WORK180, about what Australian companies are getting right (and wrong) in terms of offering progressive policies.
What do Australia's most progressive companies look like? What is it that they are getting right?
We deal with every kind of business, from start-ups to multinational corporations, across all industries and of all sizes. It proves that anyone can be a great employer if they take diversity and inclusion seriously and that supporting employees is good for recruitment, retention, productivity and profitability. The sooner a business takes a progressive approach to their HR policies, the better.
In terms of the policies the best employers are introducing, there's no one-size-fits-all, but there are some common themes. One area we focus on is parental leave, where companies such as Buildkite, Adobe, Microsoft and University of Adelaide provide 26 weeks of paid leave for the primary carer.
The Pacesetters also offer paid leave to the secondary carer and a growing number provide for employees to be eligible for parental leave from the day they join the company.
Another area we're seeing a lot of progress is flexible working. More and more companies are allowing people to work from home, share roles, split shift or any other arrangement that benefits both the employer and employee.
Technology obviously has a role to play, but it's also employers realising that flexible working means employees and happier, more loyal and more productive.
Where do you think organisations have a way to go, in terms of offering progressive policies?
A staggering 44% of women rely on their partner's income as their main source of funds for retirement. That's because of unequal pay, time away from the workforce caring for children and fewer opportunities for career development. The situation is changing, but it's long overdue.
More than 85% of our endorsed employers pay super on paid parental leave and around a quarter pay on unpaid leave. It makes a huge difference to women's wellbeing, so I'd like to see more companies adopting these policies.
Offering part-time and job-sharing roles is having a big impact on keeping women in the workforce. Optus for example have executives job sharing as does NAB and BP.
An EY global study states by 2025 millennials will make up more than 75% of the workforce. Why is this statistic particularly important in terms of attracting and retaining the best talent?
Millennials have different expectations from their parents and grandparents. They want a better work/life balance and won't settle. Basically, they want a different deal and they're going to get it.
Just look at the statistics. 43% of millennials will leave their job in the next two years if their priorities are not met. If companies want to attract and retain the right people, they have to be solutions-focused and reconsider their attitude to supporting employees. No one is buying the 'lucky to have a job' thing any more.
Do you think offering more progressive policies around things such as flexible working and parental support are becoming more attractive to employees than extra pay?
It depends on the employee and their motivations, but I'd say that in many cases that's true. Finding a good work/life balance is important on many levels. It allows women to have a career and be a mother, and it also means their partners can form closer bonds with the children and play a greater role in maintaining the home.
Providing flexible working and strong parental support sends a clear message to employees that the organisation values their life and responsibilities outside of the workplace. I'm also seeing many companies extend flexible working beyond just parents and carers, with great examples such as nbn, where one of their female employees works flexibly to balance her professional cricket career.