White-collar salaries are leaping – and the government may be helping them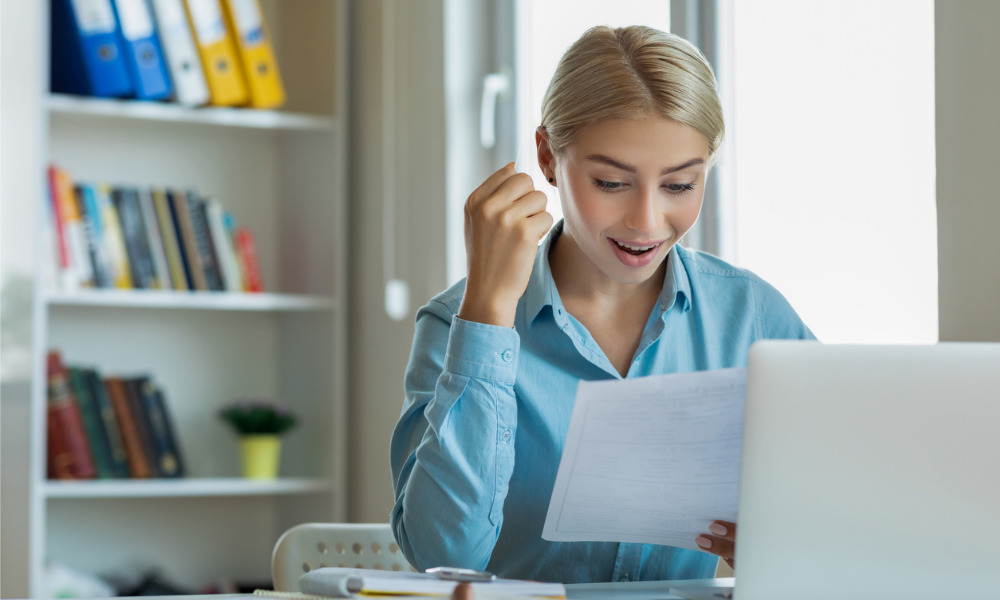 Wages have leapt as hiring demand has seen a sharp increase – with white-collar pay rising especially fast. Prime Minister Scott Morrison said that there has "never been a better time for business to hire" and urged Australians to take advantage of "hundreds of thousands of jobs" available ahead of Christmas.
More than 280,000 jobs will be available by the end of the year as employers go on a hiring spree sparked by the lifting of COVID-19 restrictions, according to a report by The Australian. Overall wages rose 2.2% in the year to September – and white-collar wages are rising faster than any other sector, with 3.4% annual growth.
The spike in white-collar pay is down to professional services firms sweetening their offerings to attract talent – or to keep it from being poached, according to a report by The Australian Financial Review.
Lawyers, accountants and management consultants saw an average 2.6% rise in salary, followed by construction and hospitality workers at 2.5%, reflecting anecdotal evidence of a dearth of workers in those sectors due to closed international borders, AFR reported. Engineers and computer system designers also saw pay spikes, according to data from the Australian Bureau of Statistics.
ABS head of price statistics Michell Marquardt said that "pockets of wage pressure continued to build for skilled construction-related, technical and service roles." That has resulted in "larger ad-hoc rises as businesses looked to retain experienced staff and attract new staff," she said.
However, Innes Willox, CEO of national employers association Ai Group, said the jump in professional service pay was "in part a partial catch-up."
Andrew Hanson, managing director of recruitment firm Robert Walters NSW, said he expected wages for skilled staff to continue rising in the face of high demand.
"We expect steep increases in salary demands across both the private practice and in-house market as firms and companies compete for talent," Hanson told AFR.
Attractive salaries overseas could also push wages higher in Australia, according to Jonathan Walmsley, owner of legal headhunting firm Marsden.
"A first-year lawyer at a top-tier firm in Australia is on $90,000," Walmsley told AFR. "In the United States, they're earning US$205,000 plus a sign-on bonus. There is a lot of leakage for strong Australian lawyers to firms abroad."
The overall wage growth of 2.2% signaled a return to pre-pandemic levels, but was still well below the 3% inflation level – meaning most workers actually got a pay cut in real terms. Australia's moderate increase in pay rates contrasts with heftier spikes in other advanced economies, including a 5% rise in Americans' wages that has driven inflation in the US to a 30-year high of 6.2%, The Australian reported.
The government, meanwhile, is trying to spur wage growth by keeping the brakes on migration. The Morrison government is resisting calls to expedite the migration intake between now and the federal election, fearing such a move could throttle wage growth, according to an AFR report.
Morrison said last week that skilled migrants and international students would start returning by Christmas to states that had reopened their borders. However, sources told AFR that the government has no plans to accelerate the broader migration process in the short term.
Meanwhile, jobs lost due to Delta-variant lockdowns seem to be returning. Amid the first COVID-19 lockdowns last year, Australia lost 855,700 jobs, according to The Australian. However, 84% of those jobs had been recovered by December. If the recovery moves at the same rate at the end of Delta lockdowns, 280,308 of the 333,700 jobs lost because of Delta restrictions should return by the end of this year.
Gareth Aird, head of Australian economics for Commonwealth Bank, said he expected employment would rise by 300,000 in November and December.