National income would be slashed by half a trillion dollars over a decade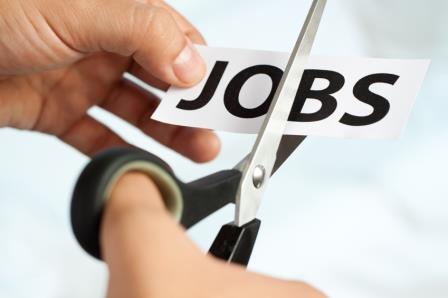 If the trade dispute between the US and China escalates into an all-out trade war, some 60,000 jobs in Australia could be lost, global accounting firm KPMG warned.
Australia's national income would also be slashed by $474bn over a decade, while real wages for the average worker would fall by $16 a week, the report found.
KPMG released the forecast, with data models showing how other countries could find themselves enmeshed in the trade war and the global economy shrinking by more than 3%.
Those caught in the conflict, KPMG said, could end up taking on a protectionist stance by raising tariffs by 15%. The analysis showed no one would win from the trade war.
"Even in the event of a full-blown trade war between the US and China, it is in the best interests of other countries to stay out of it," said Brendan Rynne, chief economist at KPMG Australia.
If the dispute is restricted to the US and China imposing only a 15% tariff on each other, Australia could see its five-year cumulative GDP loss reined in at only 0.3%.
If the US and China raised their tariffs on each other to 25%, Australia's cumulative GDP loss rises to 0.5%.
The worst-case scenario – in which conflict "spills over to the rest of the world" and other countries implement a 15% import tax – would have Australia hitting a 2.4% cumulative GDP loss over five years.
"Policymakers in Australia and other nations would be well advised to resist the political pressure to impose or increase tariffs on goods imported from the US and China as they seek new markets," Rynne said.
Related stories:
Why your Aussie staff should demand a $1K raise
How to negotiate your salary – top tips for HR