CFMEU bosses also face possible criminal prosecution for alleged false testimony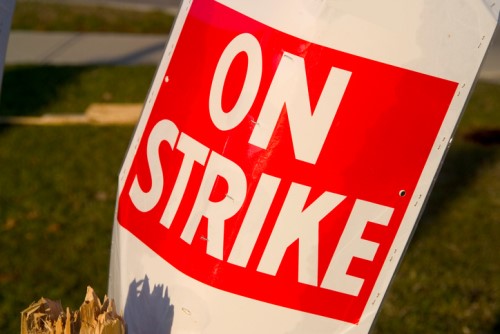 The national construction union and two of its bosses have been ordered to pay whopper fines over unlawful strikes at a Sydney construction site.
The Construction, Forestry, Mining and Energy Union (CFMEU) has been handed a record $2.4 million fine for coercing about 1000 workers to walk off the job at the massive Barangaroo construction project on Sydney's waterfront in 2014.
In a ruling released on Wednesday, the Federal Court ordered CFMEU's national office to pay $1.32 million, with a $956,250 fine for its NSW branch.
NSW secretary Brian Parker received an individual fine of $45,400, while his assistant Robert Kera was fined $41,250, while several other officials were also handed fines.
Parker, Kera and two other CFMEU officials – Luke Collier and Tony Sloane – were also referred to the Director of Public Prosecutions for possible criminal prosecution amid concerns they allegedly gave false evidence during the court case.
The union was also ordered to place ads in two Sydney newspapers about its actions and the penalties.
Justice Geoffrey Flick described the union as a "recidivist" offender for its breaches of the Fair Work Act and other labour legislation.
"The CFMEU has long demonstrated by its conduct that it pays but little regard to compliance with the law and indeed has repeatedly sought to place itself above the law," he wrote.
"The CFMEU assumes a prominent role in the industrial affairs of this country and has consistently exhibited a contempt for compliance with the law. The conduct of its officers and employees has consistently shown a total contempt for the rights of occupiers and a total contempt for the constraints imposed by the law."
Flick said it was hard to see how CFMEU's conduct would be in its members' best interests.
Related stories:
New ACTU secretary has 'no problem' with breaking 'unjust' laws
Employees forgoing eat and sleep to work: Report