New data suggests more Australians are taking on full-time roles amid the downturn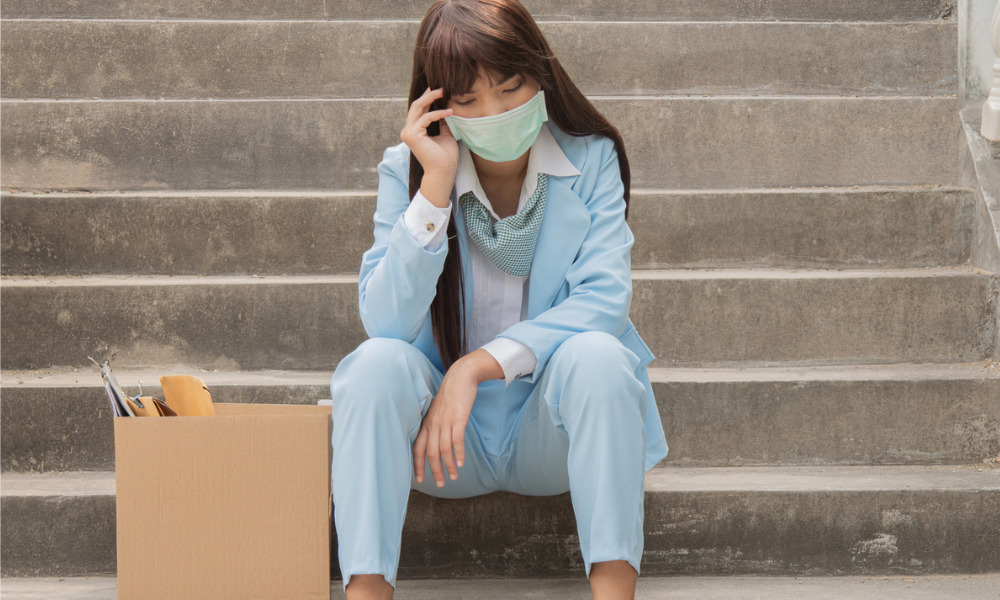 Australia's unemployment reached 13.8% in August, rising in all states except Victoria by a total of 194,000, according to the latest figures from market research firm Roy Morgan.
The results bring the total number of out-of-work Australians to 1.98 million. Apart from the unemployed, another 1.29 million are reportedly under-employed as they continue to take on part-time work while looking to augment their earnings.
READ MORE: Morrison government hunting global talent to boost Aussie jobs
Roy Morgan's unemployment estimate is significantly higher than figures from the Australian Bureau of Statistics, which placed the July 2020 jobless rate at 7.5% after counting those working zero hours among the employed.
The Australian labour force consists of more than 14.3 million workers, up 105,000 from July, with more out-of-work Aussies on the hunt for jobs, according to Roy Morgan.
"The rise in unemployment was due to people starting to look for work again as most of Australia continued to open up in August," said Roy Morgan CEO Michele Levine.
"However, there were not jobs available for everyone re-joining the workforce, and unemployment increased in every state except locked-down Victoria," Levine said.
Of the unemployed, more than 1.2 million are searching for part-time work while 768,000 are exploring full-time opportunities.
The number of employed Aussies also fell slightly to more than 12.3 million. Of this number, about 4.2 million are working part-time while eight million have taken on full-time employment. The data also suggest fewer people are working part time while more are securing full-time jobs.
States imposing the strictest border control measures – Queensland, Tasmania and Western Australia – have also seen the highest increases in their jobless rates.
READ MORE: Where job demand is booming in Australia
"The unemployment rates in all three states increased by 3% points or more in August to at least 16%. In each of these states there were fewer jobs in August than July, but the increase in unemployment was mostly driven by people starting to look for work again," Levine said.
"New South Wales, which has only closed its border to Victoria, again has the lowest unemployment of any state at 12%, up slightly on July," she said.
The state, however, provides an example of how COVID preventive measures can have a direct impact on the economy, particularly the job markets.
"The success of NSW in managing low-level community transmission of COVID-19 over the last two months without re-entering a lockdown is a model other states should analyse closely as emergency measures to support the economy are withdrawn," Levine said.