US broadcaster NBC cut ties with the presidential candidate after he made controversial comments during his campaign announcement.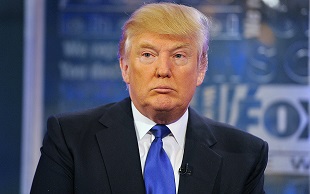 A high profile business relationship has come to an end, after a US corporation took a stand against a senior executive who openly rejected the company's diversity values.
US presidential candidate
Donald Trump
– whose fame was heightened by his firing people on television – was dumped by American broadcaster NBC after making demeaning statements about ethnic minorities.
"When Mexico sends its people, they're not sending their best...They're sending people who have lots of problems," Trump said in a speech two weeks ago, in which he announced his presidential campaign. "They're bringing drugs, they're bringing crime, they're rapists, and some, I assume, are good people."
These comments led to the severance of ties between Univision – the largest Spanish language broadcaster in the US – and the Miss USA/Miss Universe beauty pageants, which Trump co-owns.
Initially following Trump's speech, NBC issued a statement in which it was claimed his opinions "do not represent those of NBC, and [NBC does] not agree with his positions on a number of issues, including his recent comments on immigration".
Pressure from Hispanic groups contributed to the separation of Trump and the broadcaster.
Over the weekend, several Hispanic advocacy organisations urged NBC to follow Univision's lead, according to CNN.
Mekahlo Medina, a reporter for NBC in California, said: "[we] encourage NBC to acquire 100% ownership of the Miss USA and Miss Universe pageants and air those events without the shadow of such mistrust and fear Mr. Trump has created".
A petition supported by the National Association of Hispanic Journalists gained over 200,000 signatures.
"At NBC, respect and dignity for all people are cornerstones of our values," the company said in a statement on Monday. "Due to the recent derogatory statements by Donald Trump regarding immigrants, NBCUniversal is ending its business relationship with Mr. Trump."
Trump
subsequently told reporters
that he would not back down on his views about immigration, telling CNN correspondent Athena Jones that he is
considering legal action against NBC
.
"Mr. Trump stands by his statements on illegal immigration, which are accurate," a spokesperson for Trump said in a statement. "NBC is weak, and like everybody else is trying to be politically correct."