Kylie Green, SVP of Consultancy at Reward Gateway, has three pieces of advice for HR during pay review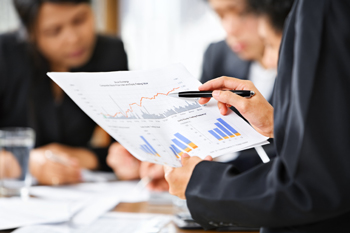 As we head into the remuneration review season, now is a good time to reflect on how HR can support their organisations to remain competitive and stretch their employees' salaries further.
Indeed, talent scarcity, rising living costs and pay cost constraints are creating a complex environment for people leaders.
To that end, Kylie Green, SVP of Consultancy at Reward Gateway, has three pieces of advice for HR during pay review.
"Firstly, I'd say put on your creative hat. It's an opportunity to think about investments that will give you the greatest impact for your people," Green told HRD.
"Some of the most innovative strategies come from constraints, so if there are significant budget constraints think about allocating a portion of the pay review budget to an initiative that would be more visible or further amplify your employees income."
Secondly, Green would recommend thinking about how your employees communicate, shining a light on your Employee Value Proposition.
"That way you're not focusing solely on the base salary and reinforcing the complete proposition you provide as an organisation," added Green.
Finally, the way you roll out your communications and process is just as important as the financial outcome, according to Green.
"Training managers to be open and honest when communicating the process is crucial, in addition to managing the timing effectively and focusing on equity across the organisation."
Green will be part of an exclusive Pay Review Special webinar by Reward Gateway on how HR professionals are using innovative benefits to enhance their Employee Value Proposition and gain a competitive edge.
She will be joined by Joy Adan, Content Journalist at Reward Gateway and Marea Phillips, Director People and Culture APAC at Insight to discuss how to:
• Turn your HR budget challenges into an opportunity to add value and showcase your HR team as innovative business partners
• Make a positive impact on employee engagement and overall EVP during end-of-year reviews, even with stagnant wage growth
• Boost employee income by 10%, for less than 0.1% of payroll through benefits
• Build the business case for engagement initiatives
The webinar Pay Review Special: How to boost employee income by 10% through innovative benefits, will be happening on Wednesday 8 May at 11:00am. Register now!