More than three quarters of Australian workers say they frequently experience stress at work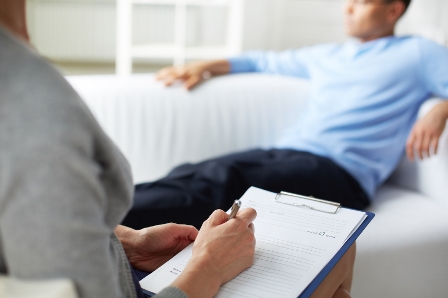 During Mental Health Week this week, HRD takes a look at recent mental health statistics and HR strategies to promote employee wellbeing.
Indeed, one in three employees in Australia report that work negatively impacts their wellbeing, while more than three quarters (78%) of workers say they frequently experience stress at work, according to the research.
The data from over 11,000 participants in WorkScore's rolling online research found that people who experience stress at work are 30% less happy, 40% more anxious and 30% more depressed than those who rate low stress at work.
The data supports the notion of finding a positive work/life balance, with employees who rate a high work/ life balance being 35% happier, and having reduced rates of depression.
Further, they also report being better able to deal with problems, and 20% less mental health issues.
Suzanne Deeming, co-founder of WorkScore, said the data clearly shows that having flexibility in working hours plays a role in the mental health of employees.
"Interestingly though, reducing work hours to part-time or casual doesn't affect happiness or levels of anxiety or depression", said Deeming.
"But there's more to it than finding work/life balance and having flexibility.
"Stress levels are driven by what happens at work every day, and the underlying factors will help employers with initiatives to reduce stress levels stress levels in their workplace and contribute to improved employee mental health."
The data also found that feeling a sense of achievement, high levels of engagement with their work, receiving regular recognition and feeling a sense of belonging and teamwork leads to employees being 50% happier, 25% less depressed and up to 25% less anxious.
Using skills at work and having high levels of concentration show similar results, demonstrating that employees have a better mindset when absorbed in a task.
Moreover, the ability to switch off from work also has a positive impact on mental health, increasing happiness by 20% and reducing anxiety and depression by 27% and 20% respectively.
"Employers should also invest in a wellbeing program. The data shows that employees who rate their workplace as caring about their wellbeing are 46% happier and have close to 25% less anxiety and depression", added Deeming.
"Stress is pervasive in many workplaces and employers should act now to improve employee wellbeing".
Employers can take action to reduce the negative impact of work on employee wellbeing by:
• Providing regular, meaningful recognition
• Encouraging skills development
• Promoting work/life balance and flexibility