The firm is hoping to energise and empower employees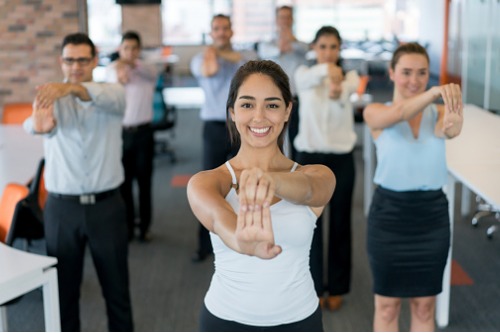 Professional services firm PwC is encouraging US employees to recharge throughout their workday: the company held Day on the Move on Oct. 2 to get staff moving through a 15-minute activity.
The initiative is part of PwC's Be Well, Work Well program "focused on fueling our four dimensions of energy" – physical, emotional, mental, and spiritual.
PwC said it aims to empower workers and help them succeed in their personal and professional lives. Some 12,000 employees registered for Day on the Move.
Getting the workforce to be fit and healthy is a challenge for most employers since workers often view employer-driven wellness programs with scepticism, multiple workplace surveys have found.
Employees reportedly prefer programs on stress and overtime management to those encouraging physical activity, according to the Campbell Institute. Stress, in particular, increases absenteeism and decreases productivity, the study said.
PwC is targeting a holistic approach through Be Well, Work Well with its four dimensions, and the firm is making sure it sets a good example to clients.
In the UK, PwC is attracting new talent by allowing some staff to choose their work hours. The firm's Flexible Talent Network includes arrangements for working fewer hours per week as well as working only a few months out of the year.
In April, PwC was named a leader in health and benefits consulting by ALM Intelligence, with a benefits strategy "well received by clients seeking holistic transformation," the report said.