HR managers reveal how the Melbourne Cup is likely to influence the performance of staff – for better or worse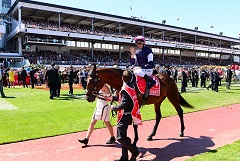 The Melbourne Cup is just around the corner and new research suggests it has some significant impacts on employees.

In fact, 42% of HR managers say hosting company events to watch major sporting competitions increases employee engagement, according to Robert Half.

Moreover, 40% claim it has a positive effect on motivation levels, while 31% believe company events actually increases employee loyalty.

However, a whopping 87% of HR managers say it is likely that at least one of their employees will call in sick the day after a major sporting event, with almost a quarter (22%) calling it "very likely".

Indeed, it's important not to let the seasons' festivities affect employee performance, as absences can impact any business's bottom line, said Andrew Brushfield, director, Robert Half Victoria and Western Australia.

"For those workers outside of Victoria who are unlucky enough not to have a public holiday on the first Tuesday of November, companies can take this opportunity to boost team morale by opting to host a special office event and organise a sweepstake to watch race seven on the Flemington Card," he said.

"Being able to influence staff motivation and engagement through a shared sense of team spirit (and perhaps even a healthy gamble) can have a tremendous positive influence on a company's success. "

Brushfield added that national sporting events, such as the Melbourne Cup, are a great way for employers to reward their employees with some "off time", a chance to relax, dress up and watch the race.

"This also allows companies to demonstrate their positive corporate culture, thereby positioning them as an employer of choice," he said.