It's no longer a matter of choice – reluctant companies in the Lone Star State will have to offer gay marriage benefits.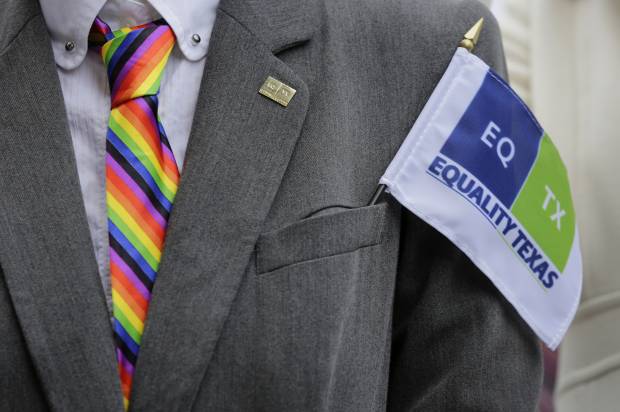 The Supreme Court's decision to legalise same-sex marriage might have gone down well with advocates around the world but some employers – particularly those in Texas – may not have welcomed the change so warmly.
Until now, businesses could choose to extend their marriage benefits to same-sex couples or not and while many employers across America opted to do so, Texas companies weren't so keen.
Unlike other states, a great majority of employers in Texas – including the state government and its agencies – have so far declined to extend health insurance, family or medical leave options, and retirement benefits to same-sex partners.
Now, employment lawyers say change-averse companies simply don't have choice.
"If an employer provides benefits to anyone who is currently married, they must now treat gay and lesbian employees the same and offer them the exact same benefits," corporate lawyer Neel Lane, told Dallas News.
"The ruling has an enormous impact on employers and employees in Texas," he added.
Several Texas-based lawyers revealed that they have been inundated with calls from companies trying to find a loophole in the new law but, according to the experts, they're all out of luck.
Lawyer James Griffin, an expert on employment benefits, offered some simple and straight-forward advice to anyone hoping to avoid the necessary changes:
"Don't waste your time looking for ways to defeat this," he said. "The Supreme Court decision is very broad. This issue is done. Make the changes and move on."
The good news is that the changes Texas companies need to make aren't expensive or complicated – so there's definitely no excuse to delay.
"Those companies need to update their policies sooner rather than later. If they wait, they will be sued and they will lose," said employment lawyer Ron Chapman.
Same-sex marriage is not currently legal in Australia, but it was legalised in New Zealand in 2013. Last year,
486 same-sex marriages were registered in New Zealand.