The medical sector is clamping down on bullying behaviour among surgeons following the publication of an incriminatory report.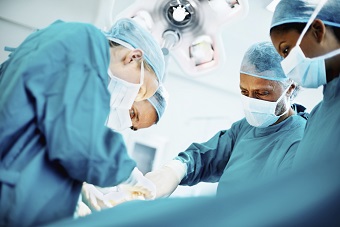 Australia's medical profession is expecting the floodgates to open, after the exposure of its culture of bullying and sexual harassment to the public and the publication of a damning report.
Graeme Campbell, Vice President of the Royal Australasian College of Surgeons, said victims of the widespread harassment are likely to start complaining more about perpetrators since the issue came to light.
"I think there will be more reports," he said on Monday.
His comments came as the College's expert advisory group published its final report on the matter.
The report recommended that the College set up mentoring and coaching for surgeons who needed to change their behaviour.
Campbell said that this would be made easier now because surgeons who engaged in this behaviour should expect to be dobbed in by bystanders, who were being encouraged to take initiative.
"Bystanders have been silent for too long," he said. "We want people to be tapped on the shoulder."
Campbell added that if people were pulled up in the "early stages" of this behaviour, they could be dealt with "relatively informally in an educational way".
Serious offenders, however, would be referred to the police, the Medical Board of Australia, or an equal opportunity commission.
Campbell also explained that the College was now running a complaints line that connected callers to college counsellors as opposed to fellow surgeons. Former federal discrimination commissioner Susan Halliday has also been appointed to independently review the handling of complaints twice a year.
The expert advisory group's report found that
discrimination, bullying and sexual harassment were rife among surgeons
.
A survey found that around half of surgeons, trainees and international graduates had been victims of abuse.
Women and those new to the profession had experienced the most harassment, with 60% of women having been bullied and a third having experienced sexual harassment.
The expert advisory group concluded that hospitals, governments and health sector organisations had to work together to tackle the issues, with the College agreeing to publish a plan of action by November.
"The College has shown courage and commitment in establishing the expert advisory group and in accepting in full the findings and recommendations of the draft report," said Rob Knowles, former Victorian health minister and head of the expert advisory group.