With #MeToo scandals set to rock Australia in the coming months, what can Australian workplaces expect?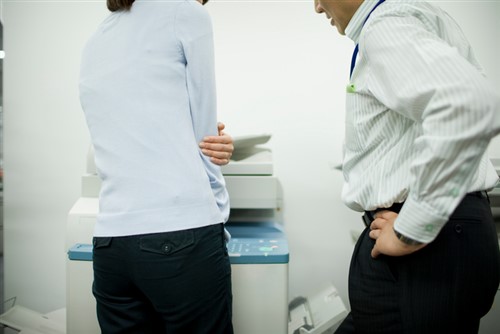 Tracey Spicer, who has taken an active role in the Australian #metoo movement, has recently warned that Australia has only seen the "tip of the iceberg". She is predicting that several more sexual harassment scandals will be brought to the public's attention in the next few months. It was Ms Spicer's advocacy that helped propel the Federal Government to launch an inquiry into sexual harassment in Australian workplaces.
If Ms Spicer's predictions are correct, Australians can expect more scandals to rock the business world in the months ahead. As such, what can workplaces expect? How will they be affected? And how can businesses protect themselves from claims of workplace inequality?
Handling complaints
It is possible that workplaces will find themselves facing a surge of complaints which will inevitably affect the work environment and productivity. To manage complaints correctly, it is important that all businesses keep accurate human resources records of any and all complaints of workplace inequity. In addition, the records should show that immediate and adequate action was taken. Suggested actions include;
Speak to all parties involved; including the accuser, the accused and anyone who might have additional knowledge of the situation claimed
Keep accurate records of all meetings and discussions
Quell any evidence of ridicule or hostility within the work environment
Be cognisant of the damage the allegations could have on either the victim or the perpetrator
Keep all investigations and findings confidential to only those directly involved

What to avoid
As the Australian community rises up against unequal workplace occurrences, businesses should be prepared to ensure that none of the following is occurring in their workplace:
Women who come forward experience retribution
Promotions are lost or delayed
Job loss as a result of the filing of a complaint
Emotional issues arising from the abuse; including post-traumatic stress syndrome, anxiety, depression and fear are addressed by human resources.
The best cure is prevention
The #metoo movement has created a ripple of outrage which is now gaining momentum and will continue to be a major national issue of interest. With the level of outrage that is present, businesses need to be prepared to fight any incoming claims of inequity. To do this they must be able to show that their female employees are being treated fairly and equally, sans any form of sexual harassment. It is important for businesses to have the following avenues open to women who feel they are being sexually harassed or treated unfairly in the workplace.
Set procedures that protect a woman's right to come forward with information of being harmed, assaulted or harassed in the workplace
Protect the women who come forward from experiencing any repercussions for raising these sensitive issues
Attend to the need to alter the work environment, sans any loss of status or promotional opportunities for the women who come forward
Do not use termination as a way to eradicate the issue
Assure the victim that in the event they choose to look for a new positon elsewhere, references will be given only on their actual work performance
Offer resources within the community to assist women in finding additional help with the emotional issues that can arise from such a situation
With a combination of responsible business practices, and with proper attention, advocacy, and careful thought about the issues, businesses will be able to reduce the prevalence of sexual harassment in Australian workplaces. Such action will open up the workplace to greater success through respect, safety, and the full and equal integration of all employees over the course of their careers.
About Rolf Howard
Rolf is Managing Partner of Owen Hodge Lawyers. He has been in the legal practice since 1986 and a partner of Owen Hodge Lawyers since 1992. Rolf focuses on assisting clients to proactively manage legal responsibilities and opportunities to achieve competitive advantage. Rolf concentrates on business planning and formation, directors' duties, corporate governance, fund raising and business succession. His major interest is to assist business owners and their financial advisers plan and implement strategies to build and exit from successful businesses.