Kevin Roberts said the debate on gender bias was over and claimed the lack of women in leadership roles was not a problem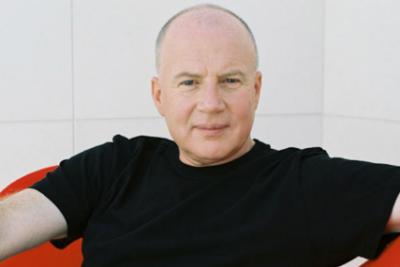 The chairman of global advertising agency Saatchi and Saatchi has been put on leave following a controversial interview in which he said the debate on gender bias was over.

Speaking to Business Insider, Kevin Roberts admitted sexism was prevalent in other industries – such as financial services – but said the same problems didn't exist within advertising.

"The f***ing debate is all over," he told the publication. "This is a diverse world, we are in a world where we need, like we've never needed before, integration, collaboration, connectivity, and creativity."

Roberts said it was difficult to get women into senior roles within Saatchi and Saatchi because they often want different things from their careers in comparison to men.

"We have a bunch of talented, creative females, but they reach a certain point in their careers ... 10 years of experience, when we are ready to make them a creative director of a big piece of business, and I think we fail in two out of three of those choices because the executive involved said: 'I don't want to manage a piece of business and people, I want to keep doing the work.'

"If you think about those Darwinian urges of wealth, power, and fame - they are not terribly effective in today's world for a millennial because they want connectivity and collaboration. They feel like they can get that without managing and leading, so maybe we have got the definition wrong."

He said many employees – both men and women – simply want to be happy and do great work, an ethos that management sometimes overlooks.

"So we are trying to impose our antiquated shit on them, and they are going: 'Actually guys, you're missing the point, you don't understand: I'm way happier than you.'

"Their ambition is not a vertical ambition, it's this intrinsic, circular ambition to be happy. So they say: 'We are not judging ourselves by those standards that you idiotic dinosaur-like men judge yourself by'.

"I don't think [the lack of women in leadership roles] is a problem. I'm just not worried about it because they are very happy, they're very successful, and doing great work. I can't talk about sexual discrimination because we've never had that problem, thank goodness."

The comments were widely criticised on social media and Roberts' employer Publicis Groupe was quick to respond, revealing it had asked the senior leader to take a leave of absence.

"Promoting gender equality starts at the top and the Groupe will not tolerate anyone speaking for our organisation who does not value the importance of inclusion," said chief exec Maurice Levy.