Hiring managers have their work cut out in the changing world of work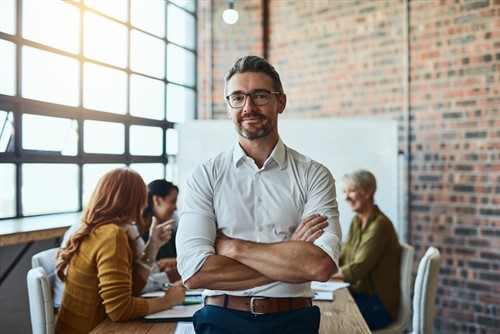 Even as the world is changing because of artificial intelligence, humans have never been more integral to the future of work, a new study of futuristic jobs revealed.
Cognizant, the global professional services company, launched the second part of the "Jobs of the Future" report that surveys career paths that will potentially emerge alongside new technologies.
"Some of the jobs will be highly technical, while others will be more low-tech. Some are already observable in the marketplace (if you squint), while some are years away from coming to fruition," said analysts from Cognizant.
"Some will propel a career for 60 years, while others will be 'gigs' that come and go," they said.
No matter the changes, however, the analysts believe "human imagination and ingenuity will be the source of human work ad infinitum".
This year, Cognizant proposed 21 jobs of the future:
1. Low to mid-tech within five years
Data Trash Engineer
Juvenile Cybercrime Rehabilitation Counsellor
Joy Adjutant
Head of Business Behaviour
Uni4Life Coordinator
E-sports Arena Builder
Tidewater Architect
Virtual Reality Arcade Manager
Vertical Farm Consultant
2. Low to mid-tech within 10 years
Subscription Management Specialist
Chief Purpose Planner
3. Mid to high-tech within five years
Cyber Attack Agent
Voice UX Designer
Smart Home Design Manager
Algorithm Bias Auditor
Cyber Calamity Forecaster
Virtual Identity Defender
Head of Machine Personality Design
4. Mid to high-tech within 10 years
Machine Risk Officer
Flying Car Developer
Haptic Interface Designer
"Who isn't under pressure to outrun the machine? Only the most myopic or insulated (through success or failure) can see that what got them 'here' won't get them 'there,'" the analysts said.
"Everybody has to figure out what to do 'when machines do everything.' Some will stay and fight; some will run," they said. "Some will tell the machines what to do; some will be happy to take orders."