The commercial explosives company was driven by a desire to increase visibility for employees globall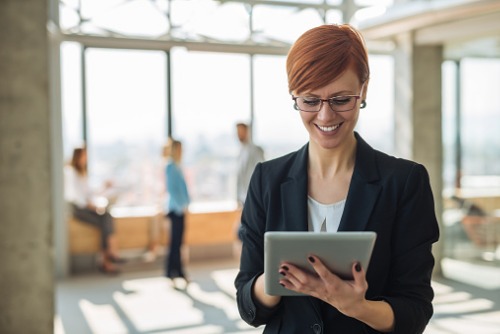 The global commercial explosives company Orica has implemented SAP SuccessFactors to reinvent its global HR processes and better service its 11,500 large workforce.
Orica was motivated to rethink its HR processes by a desire to increase visibility across its global network of employees and provide better user experience for its staff.
Orica has integrated the HR solution into its fold of existing SAP solutions, including SAP Concur, SAP Finance and SAP Identity Management (IDM).
In order to enable all HR processes, the full suite of SAP SuccessFactors has been deployed: Employee Central, including Position Management, Recruitment, On/Offboarding, Succession Planning, Learning Management, Performance Management and Compensation and Variable Pay.
Gabriela Azzali, vice president - 4S Program, Orica, said that being a SAP customer since 1991 made SAP SuccessFactors "a clear choice for Orica".
In particular, Azzali said the cloud-based HR software solution allows the business to "not only create a better experience for employees but also paves the way for integration with other SAP cloud products".
Azzali added that simplification and standardisation are the most important Program Charter principles. Applying these principles, Orica has streamlined the number of job descriptions around the business from 4,000 to just over 700 and continues to further simplify the organisational design.
"The simplification of Organisational Design is the key to success but is very difficult to do. Simple organisation is fundamental to a simple and standard delegation of authority, as well as security design," said Azzali.
"With SAP SuccessFactors solutions, we achieved this, as the design can be locked in and governed, setting us up for long-term success.
"The simple user interface makes it very end-user friendly, which drove a lot of excitement in our business when we first launched it for our employees - over 40% of our workforce accessed the system in the first 48 hours. Since deployment, the business is already seeing great business benefits with over 6,000 people logging on to the platform."
The SAP SuccessFactors suite is allowing Orica to ensure it is compliant with local employment laws and regulations in over 50 countries it works in, a particularly integral concern for a publicly listed business.
Moreover, with added visibility into the workforce, Orica is improving its ability to make resourcing decisions based on trusted data and analytics
Aaron Green, head of SAP SuccessFactors ANZ, added that Orica's focus on its people will future proof the business for success.
"During this implementation, Orica worked closely with stakeholders outside of the HR team to ensure it was investing in a technology that would help the business make better informed decisions across its international operations," said Green.
"By integrating the technology with our business solutions, Orica has set itself up for success now and into the future."