Staff in Victoria and New South Wales have the best chance of getting a pay rise, claims new research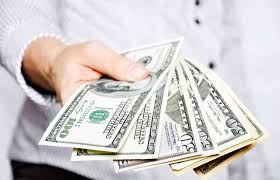 Approximately half (45%) of Australian HR managers are planning to increase the salaries of existing employees, according to new research by Robert Half.

However, the results differ significantly state by state.

In addition to an increased salary, 88% HR managers will be rewarding their staff with a bonus, with 26% of those saying bonuses will be increased.

The findings come as recent quarterly data released by the Australian Bureau of Statistics (ABS) shows job creation in Australia continues to be dominated by administration, support and professional services.

In fact, there has been an increase of 6% (or an additional 25,200 roles) in administration and support services jobs since May.

Staff in Victoria and New South Wales have the best chance of getting a pay rise, as 60% of Victorian and 52% of New South Wales HR managers plan to increase salaries.

This is compared to Queensland (36%) and Western Australia (32%) where pay rises seem considerably less likely.

One of the best things companies can do to retain their staff is to pay them fairly, said Nicole Gorton, director at Robert Half.

However, employers shouldn't always feel like it's only about the money, she told HC.

"It's that relationship between the employer and the employee, I think, that's so critical for companies to have that at the forefront of their mind. As the old saying goes, 'people don't leave companies, they leave bosses'."

David Jones, senior managing director Robert Half Asia Pacific added that the challenge for employers is to continually stay abreast of salary trends.

Moreover, remuneration policies should match or exceed averages in their relevant location and industry.

"Companies who are not in a position to raise salaries should consider non-financial rewards for their top performing staff, such as flexible working hours," said Jones.