Whether it is through a reward and recognition model or an incentive model, acknowledging and rewarding the good work of employees is crucial to motivation and retention. Human Capital explores both options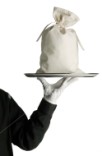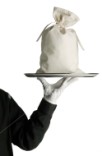 Like the workforce itself, the ways in which employees are engaged and motivated at work constantly evolve and adapt to changing situations and expectations. Whereas once it might have been the plush company car or country club membership, benefits now use a holistic view of the employee. A survey by BNET Australia (see graph) found that benefits such as professional development and medical/dental assistance are now the most highly regarded by employees.
James Wright, corporate account director at reward-fulfilment company RedBalloon Days, believes that the term 'employee benefits' has expanded and now includes the physical, tangible and cultural parts of the employer brand. "What's now commonplace would have been unthinkable by even the most progressive businesses as little as five years ago," he says. "Employee expectations are continually evolving and innovation is critical to maintaining engagement."
Physical, tangible and cultural benefits
Physical working conditions, including geographical accessibility, form an important part of the 'will I like it here?' evaluation process for any potential employee. The physical encompasses the environment in which work is done: are there adequate breakout and relaxation areas; are workspaces customised or do staff work in the equivalent of a battery chicken farm at screened-off homogenous pods? Is it close to transport links and cheap parking?

Tangible benefits can include wellness programs, health insurance, fruit at work, gym memberships, super top-ups, and non-financial reward & recognition programs - the list can be as long as it is imaginative. "Employees are wising up fast; these are not nice-to-haves anymore, many are must-haves or people will reject job offers," Wright adds.

Cultural benefits include determining whether flexible working is a policy or a reality, and ensuring that the recruitment process is focused on hiring people with shared values who are a good fit - not just people who are good at the tasks they are employed to complete. Wright notes that asking whether you are accepted for who you are and determining if the office is full of masks and egos is worthwhile. "At the end of the day we want to feel as comfortable at work as we do at home," he comments.
More than cash
For most, it will be the tangible employee benefits that will flow most naturally into corporate R&R programs, and of those it is the non-cash rewards that are gaining popularity. Adrian Finlayson, CEO of R&R experts Accumulate, says that not only are non-cash benefits catching on, they will likely dominate the R&R and incentive market in the next 5-10 years.
Cash has lost favour because people started seeing it as an expected part of their salary package. Secondly, they spend it quickly and it loses any association with the behaviours that drove it as a form of reward. Non-cash benefits, on the other hand, tend to require people to save for them with points earned, and it becomes aspirational - they want the newest and greatest iPod or flatscreen TV, or something else that is concrete. "They associate earning that reward with the behaviours that helped make the organisation successful. That's ultimately what we're trying to do - get the constant reminder and reinforcement of behaviours with reward," says Finalayson.
Wright says that when employees are asked how they want to be incentivised or recognised for a job well done - provided their salary package is right - the overwhelming response is something fun and something personal. "We've learnt that when designing any kind of program you got to keep it simple, give people a choice and make it special."

Experiential rewards such as hang-gliding or climbing Sydney Harbour Bridge are gaining traction in business R&R programs. Generally, they are things the employee wouldn't buy for themselves - but have always wanted to do - and have a much higher perceived value than their actual cost. RedBalloon Days works with clients to set up reward programs. The majority of these programs are set up with a points system, through which employees accumulate points towards a reward. Rewards can also be one-off gift certificates or experiences for 'thank yous' and 'well dones'.
"Of course, employers must look at the nature of the reward or incentive program and ask what the employee would prefer: a flying lesson or a new toaster? Assess what you think is going to make an impact and get the employee truly engaged," Wright says.
Reward vs recognition
Rewards and recognition are often rolled up as one and thrown together for the HR department to manage. In reality the two are quite different. Rewards are usually something given in return for something somebody has done and is usually based on a demonstration of desired behaviour. The allocation of a reward is directly related to achieving a prescribed outcome. A rewards program should be created to encourage a specific behaviour that can be measured, tracked and audited - this way, positive behaviour is reinforced.
Recognition, meanwhile, is given or awarded as a token of acknowledgement or gratitude. This is usually ad hoc and often without the recipients knowing ahead of time. The difficulty with recognition is that it can be subjective and often these awards and citations are rushed or insincere, squandering the positive benefits of having a recognition program.
People will respond to the promise of reward and recognition in different ways: some are driven by the actual financial or product reward; others will respond favourably to a simple pat on the back or non-monetary recognition such as an e-card or quick e-mail that has been through the correct channels and seen by the right people. "Sometimes that recognition is just as important and appreciated just as much as if it had a financial reward tagged on," says Finlayson.
Where is R&R justified and how much should it cost financially? It is largely subjective. For example, an employee staying back for an hour to help a colleague out might be rewarded with an e-card in the morning saying 'thanks, we really appreciate you staying back and that was a great contribution - you really helped us out of that hole'. Conversely, a home loan customer at a bank may have required an employee to stay back three hours. That home loan might contribute thousands of dollars to the bank, and it may seem more appropriate for that employee to be recognised with some sort of financial reward to reinforce the behaviours that ultimately drive organisational success.
"It's not necessarily the financial outcomes but the behaviours," Finlayson warns. "One behaviour in an organisation might be worth a tremendous amount but be very difficult to quantify. For example, if an organisation is trying to drive a new set of values and principles through the organisation, one of which is integrity, one person may have displayed a huge amount of integrity and really driven the values of the organisation but does that mean that person should receive a $500 reward? It's hard to tell and that's up to the executive team to determine what financial reward should be associated with what behaviours.
"People often make the mistake of trying to directly link a financial reward with a financial outcome and that shouldn't be the case. Instead, you should link a range of rewards to a range of behaviours, and then create a platform of tools that allow the employer to recognise people for those behaviours with the appropriate reward, in real time."
Who gets what?
One crucial aspect of R&R is deciding who deserves it. Is it best to concentrate on the top performers or spread the net wider to the vast majority of adequate/good performers? Finlayson believes concentrating on both segments is ideal.
Far from being never-ending generators of self-motivation, the top 10-20% of workers do in fact have an ongoing need for recognition. "The top performers will always be the top performers in the organisation - it's the nature of the individual. However, they will put less and less value back into an organisation if they don't get recognition for their efforts. If you look at the DNA makeup of top performers - and this is true even outside the business environment - people extend themselves and push themselves largely for recognition. It's a gross generalisation and it doesn't apply to everyone but in the broad pool most will do it for recognition - whether that's financial recognition or recognition by peers or seniors or industry experts," he says.
Without the tools to be recognised and the actual recognition in real time, Finlayson says that top performers will become despondent and will either move into other roles within the organisation or seek recognition through other means which may in itself be disruptive and be inconsistent with desired behaviours.
Finlayson says it's also important not to ignore the middle 60% of employees. "Purely from an organisational benefit perspective you're going to get more benefit from improving the 60% mid tier than motivating the top 10-20%. The mid 60%, by virtue of the sheer weight of numbers, plus the fact that they have quite some distance to step up, means an organisation will benefit a great deal. Ideally what organisations need to consider are what tools and solutions they can use to meet both of those objectives."
A program that works
R&R can be split into two camps: one is the recognition market; the other is the incentive market. Those organisations operating with a recognition model are almost always recognising behaviours and/or service recognition milestones. "The employer might say, 'we want you, Mr Employee, to behave in a certain way. If you do you'll get recognised, the more you get recognised the more value you will accrue and the better the products and merchandise you can redeem and reward yourself with'," Finlayson explains.
"It's usually behaviourally driven and in some cases it's very difficult to assign a value to those behaviours. It might be anything from $10 to $500. We help organisations work through what it should be."
The incentive model, on the other hand, is usually driven by targets and concentrates primarily on incremental performance improvements. Various financial metrics associated with the employee will be assessed and then plugged into an algorithm, and the employee will be rewarded to a certain value. Multipliers, tiers and bonuses also come into play. Finlayson provides an example: one month an organisation may have a desire to shift a particular line of stock, and might say to their employees or their sales channel that for every product in that line sold the employee will receive double points. If the employee packages that product with certain content they will receive quadruple points, and if they sell 20 they'll receive an extra bonus.
Sue Jackson, MD of performance improvement experts Solterbeck, says that incentive programs can be incredibly simple or incredibly complex but will always act as a fantastic motivator for employees.
"Solterbeck has a model called 'achieve = reward' and there is no doubt that the most powerful incentive model is just that - it means you ask people to achieve at a particular level and if they achieve that they are rewarded. It's a model that makes every single person in the organisation strive because every single person knows there's recognition for them if they achieve. That's how companies drive the greatest sales," she says.
Behaviours can be factored into an incentive model but this is usually done through discussion between management and staff and a clear understanding that staff will be rewarded for their efforts only if their behaviour is consistent with the corporate culture. If not, the company reserves the right not to reward the employee.
"You can't run your team into the ground so you can receive your target, and you can't sign up a lot of clients that you know will leave within six months just so you can meet your short-term targets," says Jackson.
Although R&R is far easier in those organisations with easily quantifiable targets and goals, Finlayson notes that even in organisations where success is harder to gauge - such as in a creative environment - it's always possible to recognise individuals for output. "We find that you can almost always recognise individuals for output, whether that's a creative output or some nebulous concept of output, because people know what's good and what's bad. If your organisation, for example, has outlined that they will provide the very best creative output in the industry, the people running that organisation will know what is good and what isn't. They'll be able to recognise and reward accordingly. It becomes even easier if that creative output is going to help the organisation be successful," he says.
Technology
Technology also plays a role. A sophisticated online recognition/incentive solution allows checks and balances to be put in place - particularly important where subjectivity is an issue. For example, one person may see a great piece of graphic design work and nominate the employee for recognition; however, that nomination may automatically be routed to the creative director for confirmation and they may look at the design and disagree. Alternatively, it may be routed to a committee and it is up to a group to decide.
Indeed, fair R&R is almost impossible without smart technology. An organisation with 15-20,000 people may have at any one time up to 20% of employees moving around internally - moving to new cost centres, new managers and reporting lines. Purely from an administrative perspective it would be impossible without to keep track of performance without technology.
Finlayson also notes that some organisations will have systems whereby employees could be nominated up to 5-10 times a month, and those approval processes need to follow certain channels with budgetary allocations and have input from numerous parties. "How would you capture that scale and magnitude of comments, workflow, approval processes, and budgets without technology? I've seen many R&R programs fall over because people think they can run them through Excel spreadsheets or via e-mailing forms. You might be able to do that for a 50-100 person organisation but beyond that you will struggle," Finlayson says.
Whichever model is chosen - recognition or incentive - it's well documented that difficult or challenging environments create significant costs relating to employee turnover, hiring, training, and employee disengagement. "It's a fundamental of good business that during difficult times it's more important than ever to reward and recognise employees," says Jackson.

Eight steps to building a successful incentive program
Set the goal. The clearer it is, the more effective the alignment of behaviours and outcomes will be. Align the goal to organisational objectives.
Aim not just to motivate top performers, but all your team members. The opportunity for growth is in the middle 60% of people.
Communicate regularly with everyone in the program and keep it a top priority. Ensure top management is involved.
Offer an extensive selection of rewards choices. Look at alternatives to cash and vouchers for long-term, tangible goodwill.
Make the awards timely. Keep the acknowledgement close to the performance.
Build in an accumulating effect. Motivate your people and keep them focused.
Measure your results and analyse your team's performance. Use this data for future goal setting or ROI review.
Allow flexibility for change. You could add new metrics each quarter or half year.