Businesses see the benefits of hiring a mix of permanent and temporary staff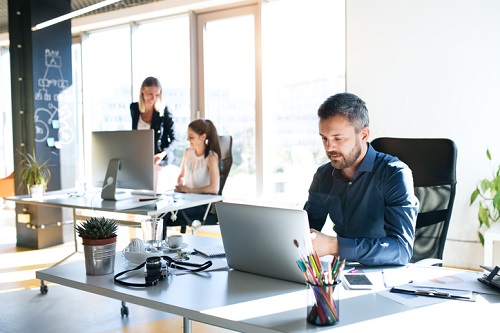 Nine in 10 employers in Australia are open to hiring a candidate with continuous temporary or contract work experience for a permanent role, a survey from HR consulting firm Robert Half Australia revealed.
The majority of hiring managers purportedly view the impact of temporary work positively and are actively welcoming contract workers into the fold with full-time, permanent positions. In fact, 88% would offer a permanent post to a skilled worker who was first enlisted as a temp.
"We see many employers are receptive towards hiring temporary staff as they realise the benefits offered by having a mix of both contract and permanent staff," said Andrew Morris, director of Robert Half Australia.
"This positive turnaround is also having a direct impact on the career paths of temporary professionals, as top performers are in turn being offered permanent positions by their employer if and when there's an available opportunity," Morris said.
The firm noted the stigma often associated with temporary or contract work, yet eight in 10 employers (78%) also believe contract workers are at an advantage: they enjoy both flexibility and some level of job security.
For 76% of employers, hiring a combination of permanent and temporary staff is vital to their department or organisation; 71% incorporate temp staff in their long-term recruitment strategy, the study showed.
Not only will companies fill labour gaps more quickly with temp staff; they will also stave off productivity lags by having people on hand, without the additional cost of expanding headcount, said Morris.
"The benefits of a flexible staffing approach are being felt by employers, particularly in a candidate-short market, as it allows them access to a much larger pool of skilled talent," he said.