Workplace incivility may be costing you and your partner some much-needed sleep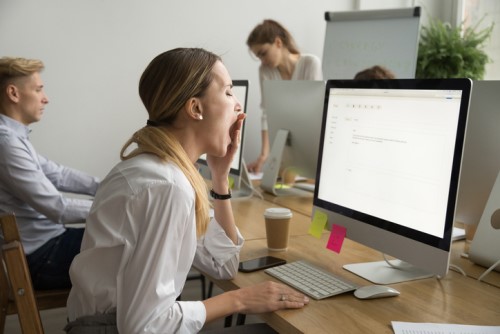 Rude co-workers won't just cause you stress in the workplace – they can also cost you and your partner some much-needed downtime at home.
In fact, couples in the same line of work both end up losing sleep even when just one of them is dealing with a nasty co-worker.
A study from Portland State University (PSU) shows "workplace incivility" – such as rudeness and disrespect – leads one to ruminate negatively about their experiences even outside of work. This phenomenon is known as a "spillover" effect. But that's not all.
According to researchers, workplace incivility can also cause symptoms of insomnia in your partner – through a "crossover" effect – if you happen to work in the same field or for the same organisation.
But such an effect is evident only among "work-linked" couples, the results suggest.
"Because work-linked couples have a better idea of what's going on in each other's work, they can be better supporters," said Dr. Charlotte Fritz, lead study author and associate professor of industrial and organisational psychology at PSU. She and her team examined over 300 couples.
This deeper knowledge might be the reason these partners are "more pulled into the venting or problem-solving process," she said.
Dr. Fritz believes employers and HR managers can help alleviate the situation by promoting a culture of civility in the workplace, implementing a zero-tolerance policy against rude behaviour, and helping those dealing with stress to detach from work during out-of-office hours.
"Not talking about work or not supporting your spouse is not the solution," Dr. Fritz said. "They can talk about work, vent about it, discuss it, but then they should make an explicit attempt to unwind together and create good conditions for sleep."