A new report has looked at which skills are the most difficult to find, and the strategies being adopted to attract skilled labour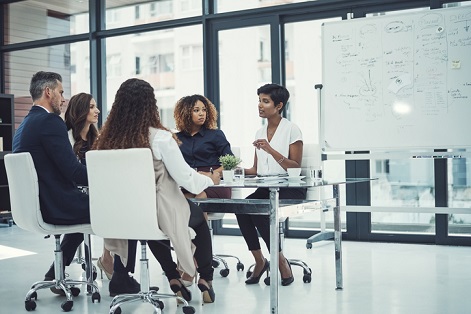 The number of Australians opting for flexible work arrangements over a higher salary is on the rise, according to Richard Fischer, managing director at ManpowerGroup Australia & New Zealand.
Fischer added that Australian employers have moved ahead in the global competition for talent by listening to worker preferences, increasing investments in ongoing training and offering more schedule flexibility.
"As a result, employers are feeling less pressure to increase wages as they meet other workforce needs."
Fischer's comments come following the release of the ManpowerGroup 2018 Talent Shortage Survey, which canvassed opinions from employers from around the world, including Australia.
The report looked at the extent to which the skills shortage was impacting hiring intentions, which skills are the most difficult to find, and the strategies being adopted to attract and retain skilled labour.
It found that Australian employers report that the most difficult skillsets to find require a "blend of both technical skills and human strengths" and are responding with increased training and upskilling opportunities for their workforce.
Moreover, skilled trades ranked as the most in-demand role across Australia, followed by sales representatives and engineers.
Fischer added that the time has come for a new approach to attracting, recruiting and retaining talent.
"In addition to ongoing training and workplace flexibility, employers need to buy skills where necessary, borrow from external sources and help people with adjacent skills bridge from one role to another," he said.
"We need to be builders of talent in order to create the jobs of the future."
The research also revealed that the number of Australian employers reporting a lack of skills as a major impediment to hiring has consistently trended down over the last five years and is now well below the global average at 34%.
This decline has come as the number of firms investing in education and training in response to the skills shortage has tripled over the same period, as well as an increase in alternative work models, such as contract, freelance or part-time work.
Meanwhile, the number of employers offering higher salary packages as a strategy for closing the skills gap has increased at a much slower rate of just 3% over the past couple of years.
This Australian data is in major contrast to the global talent shortage experience with 45% of all employers surveyed around the world reporting they can't find the skills they need to fill vacant roles.
These findings follow earlier research from the ManpowerGroup Global Candidate Preferences Survey, which revealed a jump in the number of Australians preferring part-time work and flexibility over traditional employment arrangements.
Despite global peers rating compensation as a key priority, Australians reported flexible working arrangements as their top motivator when making career decisions.