The founder of one reference checking firm says HR heads often have to fight to find out the truth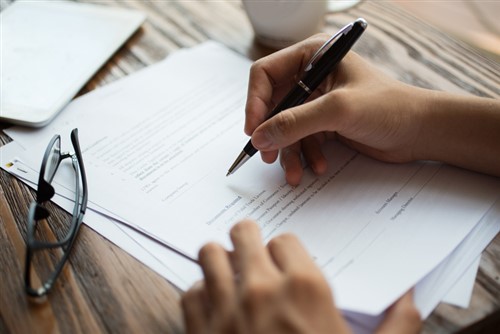 Most HR professionals will admit to making a hiring mistake at least once during their career but how often has that misstep been down to an inaccurate or untruthful reference? According to one company founder, it may be more common than you'd expect.
"It's staggering what some people try to get away with," says Jesse Mullins, co-founder of Genie HR. "I've seen it happen, I've found out myself that a person I was trying to hire wasn't who they said they were – but it required a lot of intuition, a lot of research, and a lot of time wasted to find that out."
Retail giant Myer is just one of many major Australian organisations to be hit by a reference checking scandal – in 2014, the firm made headlines when a senior executive on a six-figure salary was found to have very little experience in the industry.
Further afield, New Zealand's Ministry of Transport was also left red-faced recently when one of its managers defrauded the agency of $726,000. A thorough reference check would have uncovered several red flags and previous allegations of unethical behaviour.
It's situations like this that Mullins wants to help HR leaders avoid – he says employers should be abandoning traditional telephone reference checks and turning to technology instead.
"It's difficult to verify who you're speaking to over the phone and anyone can get their mate to pretend to be someone else and take a call as a reference," he tells HRD.
"Automated systems can really help with verifying references and technology such as IP matching can inform an HR manager when a candidate and their reference are replying from the same IP address."
Aside from reducing the risk of fraud, Mullins says automated reference checking can also speed the recruitment process up, easing pressure on an organisation and keeping jobseekers engaged.
"You can waste a lot of time playing phone-tag with a reference you're trying to chase – particularly if they're overseas and in a different time zone," he says.
"That can delay the hiring process and aggravate a lot of different components of a company but it can also frustrate candidate," he continues. "If you're trying to hire top talent, which I expect all businesses are, then a quick turnaround is essential to acquiring them over your competitor."
Increased transparency and reduced bias are also on the cards for HR leaders who adopt tech over traditional phone calls, argues Mullins.
"It's hard to standardise a phone conversation so two equally qualified HR professionals can listen to the same sentence but they'll interpret it in different ways, they'll take different notes and they'll have different opinions," he says. "Having a standardised system helps with that, it makes the process more even."
However, despite the benefits, Mullins acknowledges that some leaders remain reluctant to adopt technology in this area out of fear of losing the human touch.
"Some people prefer to make a call because they want to hear the intonation in someone's voice, they feel that a form is less personal and you can't really understand the answers or implications," he says.
"That's all very well and good but you're making a big assumption that the person you're speaking to has the authority to give a reference or even is who they say they are."