If employers do not manage technology stress then workers will 'burnout and head to the exits', according to an HR academic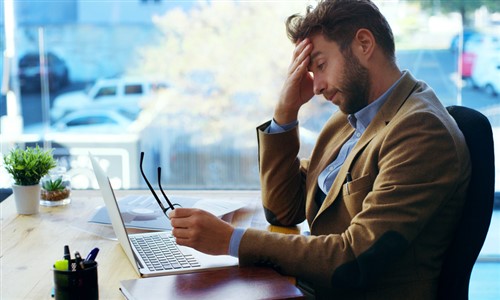 Bullying, deadlines and demanding managers are just some of the major triggers of stress in the workplace. But in 2018, another major source of stress is emerging.
Technology stress is becoming an increasingly common complaint that is not being addressed by employers, according to Dr Lindsay McMillan, lead researcher of HR think-tank Reventure.
Dr McMillan added that if employers do not manage technology stress, employees will "burnout and head to the exits". Consequently, it is "very important for employee retention" to tackle technology stress.
"It is up to employers to follow the lead of countries implementing the 'right to disconnect' which limits and regulates emails outside of working hours and make their expectations around work clear."
Indeed, a new survey by Reventure found 73% of Australian workers said they feel constantly connected to work because of technology and cannot ever completely shut off from it – compared to only 46% in 2016.
The report also found regarding the impact of technology that 66% of workers agree that the workplace is becoming more complex and is changing at a faster rate than ever before, compared to 54% in 2016.
Reventure's research was backed up by a survey earlier in the year by PagerDuty which found that businesses should take more responsibility for the welfare of their IT employees required to be in an "always-on" mode, as the culture eats up into their work-life balance and crimps productivity.
It found that just 16% of IT professionals in Australia believe that their work-life balance is excellent.
Some 21% believe that their job was unmanageable for its impact on their families, 64% said fair or poor work-life balance affects their ability to manage stress, and 21% said this made them likely to look for other job opportunities.
Half of respondents from Australia said it affects their ability to maintain overall health and wellness, to focus, and to achieve their desired quality of life.
"This always-on, always-available world has become the norm for IT professionals around the globe. But it's taking a toll on the employees who have to drop everything to address problems," said Steve Barrett, country manager for the UK and Ireland for PagerDuty.
PagerDuty, a digital operations management company, conducted the poll among 814 IT professionals in Australia, the UK and US.