Australian employers can benefit from multigenerational workplace, according to new research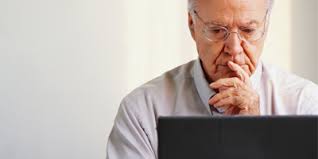 Candidates often believe their age is their biggest barrier to career development, according to new research by ManpowerGroup Solutions.
The survey polled 4,500 global job seekers, including Australia, to find their attitudes to job search and career progression.
The report showed that compared to global counterparts, Australians are more likely than American and British candidates to cite ageism as one of the top challenges they face in making career decisions.
In fact, 37% of people in Australia cited ageism as a key barrier to overcome, compared to 34% in United Kingdom and 26% in the United States.
"Our latest candidate preference survey highlights that age is globally seen as a barrier for candidates, yet this is particularly true among Australian workers," said Sue Howse, General Manager at ManpowerGroup Solutions, Australia and New Zealand.
"Despite this perception, we know that employers who embrace candidates across a broad age spectrum, will benefit and are likely to create a competitive advantage in terms of addressing skills shortages."
She added that despite the clear anecdotal evidence of benefits gained from recruiting an older and more experienced workforce, there are very few big businesses in Australia who are seizing this opportunity.
"We know there are a number of 'un-retirees' or 'boomerang workers' – individuals who come out of retirement or return to work for a previous employer – who could currently fill open positions," said Howse.
Howse added that embracing generational diversity to overcome talent shortages makes a lot of sense.
Yet doing so often requires organisational change and this seems to hold some employers back from implementing it as a strategy.
"It's not just about agreeing to hire older workers either. Employers need to be cognisant of intergenerational differences and accommodate work preferences of different age groups, said Howse.
"For those who are willing to make the necessary adjustments at an organisational level, we know there will be a number of positive flow-on effects – from addressing skills shortages to creating diverse workplace cultures."
Related stories:
Federal police to rectify "male-dominated" workforce
Dementia - the ticking time-bomb facing workplaces?
How two Aussie firms are winning over older workers