There is still a lot to be done to ensure Australians are free from workplace discrimination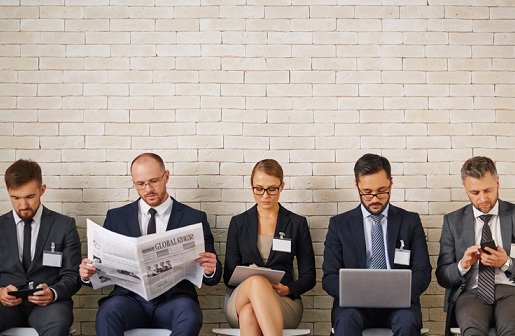 It's clear that sentiment has changed positively over the last decade, however there is still a lot of work to be done to ensure Australians are free from any workplace discrimination, according to joint managing director of Citrus Group, Gordana Smith.
Smith's comments come following a recent study commissioned by Citrus Group which found that 54% of Australians believe gender inequality is still an issue in the workplace.
However, this is a major contrast to a study conducted in 2008 by The University of Canberra that found 88% of Australians agreed that gender inequality was a problem, highlighting a significant improvement in public perception over 10 years.
The data also revealed that 56% of men didn't believe or weren't sure whether gender inequality was still an issue, compared to 35% of females.
The states with the most positive outlook were SA (regional), where 67% of those surveyed said they didn't believe gender discrimination was an issue in the workplace, followed by WA (regional) and VIC (metro) at 62%.
Of those that felt gender inequality was still an issue, 42% said it was largely due to women being paid less than their male counterparts, 23% attributed it to men holding the majority of senior positions and 20% said men still dominated the workplace.
Moreover, 10% believe women aren't progressed as fast as their male counterparts, and five percent stated other reasons such as women being discouraged from pursuing a number of roles, and women being awarded roles purely to meet quotas.
Gordana Smith added that as a company, Citrus Group focus on ensuring women hold senior positions, as well as offering equal pay to men and women in the same roles that they hire for.
"Additionally, we ensure that we offer a safe place to voice any feelings of inequality that may arise, something that we feel strongly can eliminate gender discrimination in the workplace."
The study also found 59% of people believe that women are still being limited in certain industries, with the trade sector being the worst culprit (overall 29%), compared to the food industry, recruitment, real estate, insurance and pharmaceuticals industries, where only 1% believed there were limitations placed on females.
When asked about experiencing gender inequality individually, the research found that a large proportion of women (81%) said they hadn't personally gone through it in the workplace.
Of those that had experienced discrimination, 43% felt that they were not given the same opportunities as men, 28% stated they were not taken as seriously as men, and 18% believed they were paid less in the same role.
Additionally, 11% stated other reasons, including feeling that they were overlooked for a role that was subsequently awarded to a male counterpart, even though they had more experience.
The global move towards equality can be seen in not just attitudes within the workplace, but with regards to the gender pay gap too.
Australia's national gender pay gap is currently 14.6%, the lowest level in 20 years, according to the Workplace Gender Equality Agency.
The roles with the biggest gap between men and women's wages were in the finance sector, with a 26.6% gap. The lowest was found in the public administration and safety spaces, where the gap was 5.8%.
Related stories:
City of Sydney announces new gender equality initiative
Are men more likely to quit under a female boss?