New research has found many Australians are not content with the five-day work week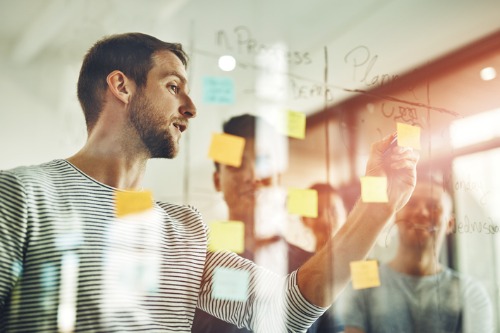 Earlier this year, the New Zealand company Perpetual Guardian conducted a corporate experiment by allowing staff to only work four days a week. All other employment conditions, including remuneration, were unchanged.
After the trial was complete, work-life balance improved significantly from 54% in 2017 to 78% in the post-trial survey. Moreover, staff stress levels dropped from 45% pre-trial to 38% post-trial.
Now, new research by Kronos found that large numbers of employees in Australia, and around the world, are also keen on trialing the four-day work week.
The Workforce Institute at Kronos surveyed almost 3,000 employees across eight nations to kick off the campaign - in association with Future Workplace - which aims to uncover employees' relationship with work.
'The Case for a 4-Day Workweek?' surveyed employees in Australia, Canada, France, Germany, India, Mexico, the UK, and the US
The results found Australians are the least content with the standard five-day working week and they feel strongest about not having enough time in the day to get the job done.
In fact, 47% of Australians desire a four-day work week, whilst adding that they feel the least amount of pressure to work longer hours.
Globally, if pay remained constant, one-third of workers said their ideal work week would last four days (34%), while 20% said they would work three days a week. Only one in four employees (28%) are content with the standard five-day workweek.
Joyce Maroney, executive director at The Workforce Institute at Kronos, said the biggest takeaway of this research isn't that we should move to a shorter workweek or "that we need a time machine to get all our work done".
"It's clear that employees want to work and do well by their employers, and many roles require people to be present or on-call during specific hours to get the job done; such as teachers, nurses, retail associates, plant workers, delivery drivers, and nearly all customer-facing roles," said Maroney.
"Organisations must help their people eliminate distractions, inefficiencies, and administrative work to enable them to work at full capacity.
"This will create more time to innovate, collaborate, develop skills and relationships, and serve customers while opening the door to creative scheduling options, including the coveted four-day work week."
Dan Schawbel, best-selling author and research director at Future Workplace, added that employees are working harder than ever and at the cost of their personal lives.
"This study confirms that we can all be more efficient with our workday, that there's an opportunity to remove administrative tasks in exchange for more impactful ones, and that the traditional workweek isn't as relevant in today's business world," said Schawbel.
"Employees need more flexibility with how, when, and where they work, and leaders should be supportive of an employee's professional and personal life. When employees get time to rest, they become more productive, creative, and are healthier, meaning they take fewer sick days."
Related stories:
Why flexible jobs don't always offer work-life balance
Should your daily commute be counted as work?