The aged care industry is going through enormous disruption. Regulatory changes have seen funds for community care or at-home services, which were previously distributed through care providers, being issued directly to customers.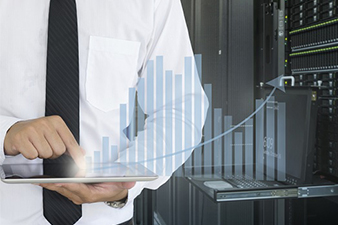 The aged care industry is going through enormous disruption. Regulatory changes have seen funds for community care or at-home services, which were previously distributed through care providers, being issued directly to customers.
Then there's the shift in customer expectations since baby boomers entered the market. They expect services to be delivered on their terms, which has led to innovative new business models where care workers and customers can contact each other directly through websites.
Together, these changes have led to a flood of market entrants, with 120 new service providers launching in the past six months. These factors are forcing a drastic rethink of service provision in the Australian aged care industry.
IRT is a community-owned provider of seniors' lifestyle and care headquartered in Wollongong. It has about 2,300 people with operations in New South Wales, Queensland and the Australian Capital Territory. It offers in-home services, residential care facilities and retirement living solutions.
Business transformation planning
In response to changes sweeping through the industry, IRT developed a business transformation program with five core streams:
Customer centricity – Mapping customer journeys to improve the experience
Innovation – Investing in search for new business models
Business excellence – Improving back-office operations and driving out costs
Culture – Encouraging staff to embrace new ways of working
Company – Talking with the board and membership to change their view of the world
Campbell McGlynn joined the business as Executive General Manager, People and Culture, in late 2015 as this transformation program was starting to take shape. His department would be the driving force for much of this change, especially the culture stream, and business excellence for the HR function, with technology as a key enabler.
"I walked in and saw an opportunity to improve HR systems and reduce paper-based processes," he says.
Putting plans into action
After going through a thorough review process at the start of last year, it was determined that IRT needed to be customer-centric and innovative above all else. While everybody was onboard with customer-centricity, McGlynn says some staff needed support to align with a culture of innovation and what that meant for the business.
"We had to enhance empowerment and accountability before going after customer-centricity and innovation," McGlynn says. "Implementing SAP SuccessFactors was part of a broader change program to improve these aspects of our culture."
"We used the Performance & Goals module to increase accountability amongst our management ranks. A number of their goals related directly to our transformation program, including our culture index that measures key target behaviors like taking responsibility for your actions and bringing the voice of the customer into the decision".
Delivering business excellence
Attentions then turned to business excellence and improving back-office operations to improve efficiency. IRT implemented SAP SuccessFactors' Employee Central module in February 2017. This was integrated with a new payroll system, quickly setting new standards in cost of service and digital efficiency.
Efficiencies delivered through the business excellence program have delivered annual savings of $740,000.
With more than 2000 employees who don't work with computers, there was some concern about getting people to embrace the new technology. McGlynn's team bought 40 Samsung tablets to support training but those adoption fears proved to be unfounded.
"We're providing employees with consumer-grade digital solutions, so filling in a leave form is a similar experience to internet banking," he says. "Everybody has smartphones and they were all happy to download the SAP SuccessFactors app. Now they can book leave while sitting in front of the TV or on the bus going home from work."
Looking to the future
IRT's People & Culture Team will now turn attentions to improving recruitment and onboarding processes. Succession planning and talent development, workforce planning, performance analytics and compensation are also on the to-do list.
"Onboarding is a handful for my team because it's currently very manual," McGlynn says. "There are so many touch-points with the IT department, finance and so on that workflow processes can fall through the cracks."
Although IRT has made great progress in a relatively short timeframe, McGlynn has some key learnings to share with other HR leaders. He advises anyone going through similar business transformation programs to do detailed project mapping.
"You need to take an enterprise-wide view in case there are opportunities to integrate with other projects," he says. "Plan thoroughly and avoid biting off more than you can chew."