Women are the largest underrepresented cohort in the investment management industry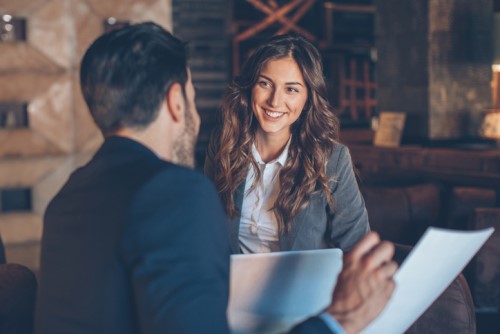 Investment management leaders have joined forces to launch Future IM/Pact - an employee value proposition aimed at attracting more diverse talent into investing roles.
Future IM/Pact was recently launched at an event in Sydney and is a collaboration between Mercer and project partners from across the industry, including AustralianSuper, Cbus Super, Future Fund, HESTA, Magellan, Mercer, NAB Asset Management, Pendal, QIC and Wavestone. The project includes a website that aims to help university students from diverse backgrounds and all walks of life understand how they can impact the world as an investment manager, how to start their investing career, and provide specific opportunities to gain exposure to the industry.
Students will also gain access to mentoring projects, networking events, internships and graduate programs through the project partners.
A growing number of industry leaders recognise their ability to build high-performing teams depends on attracting and valuing diverse talent, but the majority of teams remain Anglo-Celtic and male-dominated, according to Mercer's learning & inclusion practice leader, Yolanda Beattie. "When Mercer started looking into this issue in 2016, CEOs would lament to me how hard it was to attract a diverse candidate slate for investing roles, particularly with respect to women," said Beattie.
"This initiative aims to change that status quo by taking the long view and building our future talent pipeline from the ground up." The initiative follows research conducted by Mercer in 2016 which found female finance students were almost 50% less likely than their male counterparts to consider a career in investment management.
The top reasons cited included not knowing enough about a career in investment management, and a sense they wouldn't fit in. Due to the fact that women are the largest underrepresented cohort in the industry, targeting efforts will initially focus on females, according to Beattie. Moreover, diversity of thought is the "ultimate endgame" and so reaching students from different cultural, socioeconomic and educational backgrounds will become a priority. Beattie said achieving diverse, high-performing teams also required industry leaders to address the cultural issues that contribute to women feeling less valued and included. "We welcome the support of companies who want to be part of this movement to help shape and grow the talent pool of the future, while opening up new and exciting career opportunities for a broader range of students." Mercer's 2016 research also found that:
Three quarters (76%) of investment managers are male, and almost half (48%) are private school educated;
Female investment managers are up to 30% less likely to be promoted through the ranks and are up to 50% more likely to leave than men;
77% of Anglo-Celtic male investment managers feel their manager supports their career ambitions compared to 59% of female investment managers;
Flexible working is perceived as a career handbrake with 78% of women agreeing that this explains poor diversity.