Why is D&I such as important focus for Hewlett Packard Enterprise?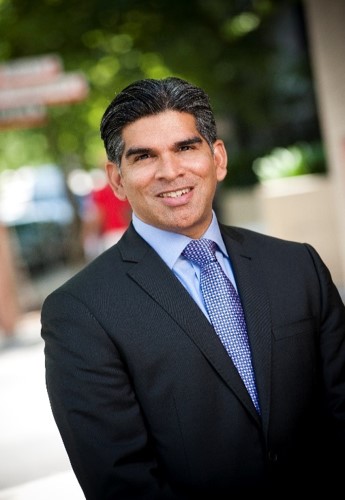 Diversity and inclusion is the strongest asset Hewlett Packard Enterprise (HPE) have to build culture and conduct business across the globe, according to Raj Thakur, VP & GM, Hybrid IT at HPE.
Thakur told HRD that the company is all about developing technological solutions and breakthroughs, so ensuring HPE is represented by as many minority groups as possible is essential for innovation.
"Diversity and inclusion has been a key part of our culture for a very long time, whether it's different generations, education levels, gender, etc."
Thakur added that HPE's former CEO Meg Whitman played a major role in driving diversity and inclusion, as HPE has transformed its workplace and culture over the past seven years.
"As a leader of leaders in the business it's essential to lead by example," said Thakur.
"It's great to have policies, measurements and programs, but if the senior leadership themselves lead by example then the people reporting to them and the next generation of leaders learn by example - that's most important."
Thakur said that HPE also place a strong emphasis on their coaching and mentoring culture.
"As new leaders come into the business it is really important that we coach them to understand more about what it means to be a leader in a diverse and inclusive culture," he said.
"In particular, this applies to new leaders joining the business from outside of HPE. Some have come from great companies where there is a really rich culture in terms of diversity and inclusion, but in other cases they may not have."
HPE also have what Thakur calls a "more programmatic approach" that stems from proactive engagement and support through activities.
"In October, we have Spirit Week where we conduct a wide range of activities around diversity and inclusion under the theme of inspiring an inclusive community," he said.
"HPE has a cultural navigator tool and an online university for leaders to help raise awareness. We also have a zero tolerance policy on discrimination and harassment, and more formal channels to the HR department, and the ethics and compliance office.
"So there are a lot of programmatic methods that we use to hold leaders accountable for the actions they take to support diversity and inclusion, and then there are the more cultural initiatives."
Those initiatives involve actions such as recruiting part-time workers or mothers returning from work.
"During the interview process we have multiple peer interviews apart from with the leadership, so there are a lot of different ways we look at diversity and inclusion. In my experience at HPE, you have to walk it and live it."