Carsales is providing employees with a subsidised child care solution to help staff achieve a work/life balance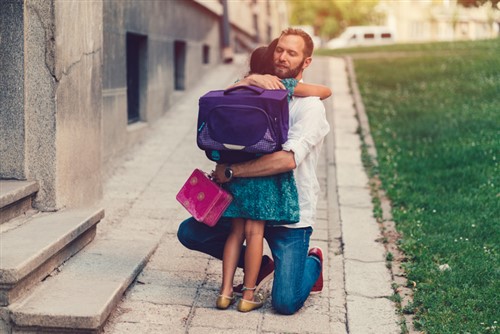 Juggling work and home commitments can be a hard task for employees any time of the year, but for many it can be particularly tough during school holidays.
Consequently, carsales is offering a school holiday program to provide their employees with a subsidised child care solution, according to Jo Allan, chief people officer for carsales.
"Our school holiday programs are run onsite at our carsales headquarters in Melbourne; they are for children aged four to 12 years and run by qualified professionals," said Allan.
"We adhere to the strict child care ratios, which offers our people peace of mind that their children are in safe hands."
Carsales' new five-day school holiday program was delivered by an external provider and designed by teachers to include the fundamental areas of learning. This includes a mix of sport, arts, music, science and technology activities.
Allan added that since innovation is "at the core of the carsales culture", the company ran their first Kids Coding Camp this January as part of their school holiday offering.
"The goal was to help encourage the children's curiosity in tech, which was well received," said Allan.
This involved participants taking part in activities, which included programming concepts using robotic games, and hearing from tech experts in a "fun, supportive and interactive environment".
"Our school holiday program builds on the flexibility that we already provide our people, to help them be their best selves and achieve work-life balance," said Allan.
Indeed, carsales constantly review their existing offerings and policies, and look to introduce new initiatives that align with their people strategy, according to Allan.
The company recently rolled out six new leave options, which included 16 weeks paid parental leave, up from 12 weeks, plus the ability to purchase additional leave, early access to long service leave, and no questions asked 'refuel day', which allows staff to use their sick or carers leave for this day off.
"By constantly evolving as an organisation, we hope to meet the needs of our diverse workforce and create an environment that motivates, inspires and helps our people be who they want to be, plus attract new people to carsales," said Allan.
Some other flexibility and diversity benefits carsales provides to employees include:
Workforce Gender Equality Agency (WGEA) employer of choice for the past three years
WGEA pay equity ambassador
White Ribbon accredited workplace, which is about carsales taking a leadership position in society around promoting respectful relationships between men and women, which feed into their diversity strategy
Flexible working arrangements
Employee Assistance Program – counselling
Breastfeeding friendly workplace
Supports new and expecting parents
Supports diversity and has a diversity steering committee
Supports Australian marriage equality
Offers employees training and development opportunities – including internal (i.e. unconscious bias and equal opportunity, coding camps and Spanish lessons) and external courses
Carsales also runs hackathons to generate ideas and consider new ways to innovate in the business
Offers an annual CEO Scholarship for an employee to study a postgraduate degree in a field of their choice