Expo opportunities everywhere at National HR Summit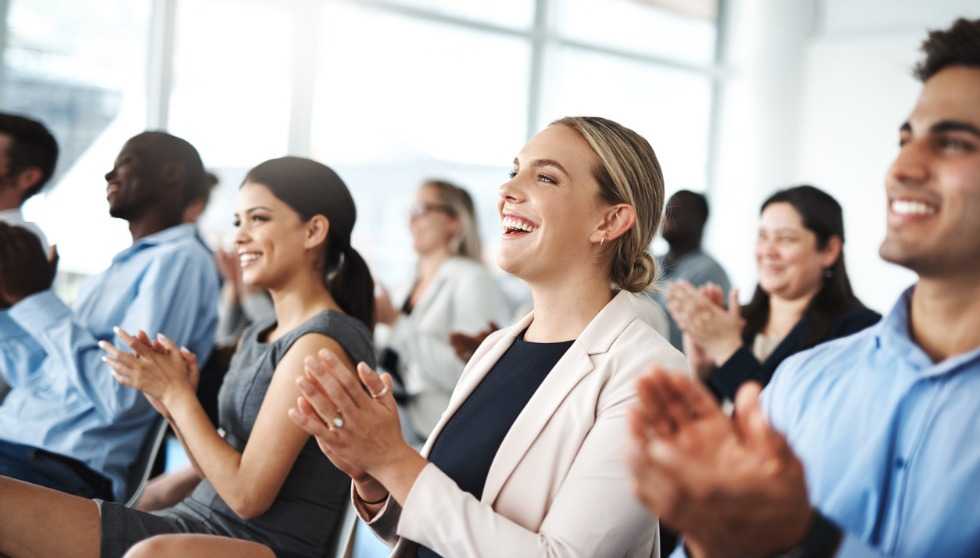 Love is in the air this Valentine's Day – but let's talk about how much you love your career in HR!
That's why you should join over 80 HR thought-leaders at the upcoming National HR Summit – a two-day extravaganza of presentations, panels and workshops split across multiple in-depth conference streams.
Just announced is the line-up for the Workshops and Expo agenda – and it's a packed one.
The workshops consist of hugely popular 30-minute sessions, presented by industry experts and focusing on relevant topics ranging from talent management and employee engagement to streamlining the employee lifecycle.
Seats are limited for each workshop so to avoid missing out, register your team online today.
TUESDAY 26 MARCH
9:30am Game changing trends in HCM technology (and how to make them work for your organisation)
Presented by Mike Ellis – EVP Cloud Solutions APJ, Synchrony Global
Find out more and register
10:00am Change makers: How HR innovators are driving cultural change with inspiring and cost-effective engagement strategies
Presented by Kylie Green – Director of Consultancy, Reward Gateway
Find out more and register
11:30am The three keys to successful onboarding
Presented by Jay Munro – Employer Insights Specialist, Indeed
Find out more and register
12:30pm Key elements of keeping employees engaged through your eLearning courses
Presented by Phillip Tutty – Head of Litmos APAC, Litmos
Find out more and register
2:00pm How the future of work is reinventing jobs
Presented by Adam Hall – Talent and Rewards Leader Australia, Willis Towers Watson
Find out more and register
2:30pm Streamlining the employee lifecycle
Presented by James Brennan – Managing Director, Kaltura
Find out more and register
WEDNESDAY 27 MARCH
9:30am Key management skills for new HR leaders
Presented by Mandy Holloway – Co-Founder, Courageous Leaders
Find out more and register
10:00am Manager to leader in 90 days
Presented by Kristen Hansen – CEO, Enhansen Performance
Find out more and register
11:15am Are you a (management) accident waiting to happen?!
Presented by David Pich – Chief Executive Officer, Institute of Managers and Leaders
Find out more and register
11:45am How the use of Video Interviewing (VI) as a pre-screening tool is transforming the way organisations recruit
Presented by Jane Bianchini – Founder and CEO, Alcami Interactive
Find out more and register
12:15pm How to drive cultural change in your workplace
Presented by Rael Bricker – Director, Give your business the EDGE / raelbricker.com
Find out more and register
There are also expo sessions on corporate styling, mindfulness and wellness in the workplace, free professional photos, networking and the chance to win $10,000.
For more information and to register, go to www.hrsummit.com.au
The National HR Summit Australia will be held at Luna Park Sydney on 26-27 March 2019.