Mathew Paine tells HRD about his exciting journey to becoming director of HR, ICC Sydney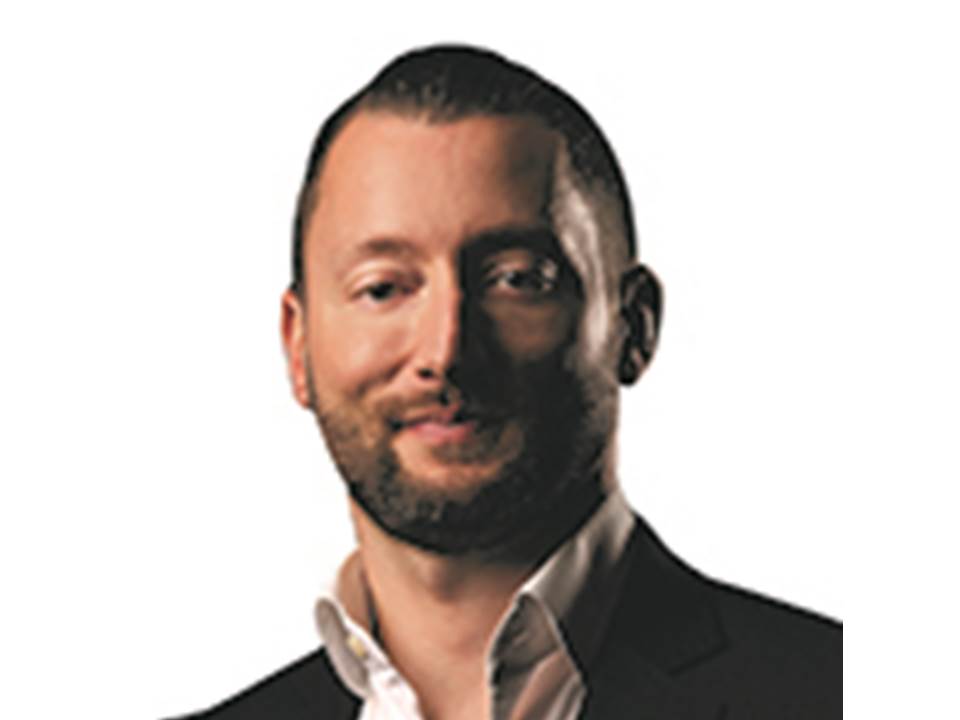 In 1999, Mathew Paine - now director of HR, International Convention Centre (ICC Sydney) - had his first brush with employment law.
Paine's interest in employment law was sparked when the then-chef was driven to legal action to recover what was rightfully his from a past employer. Enrolment in a related university degree followed that experience.
"I worked a year of 80-hour weeks and they didn't want to pay out any of my entitlements," said Paine.
"I went to the industrial tribunal and through that experience realised I was interested in employment law, and had an interest in seeing people treated well at work."
2001 – Discovers the world of HR
What started as a gap year for Paine (a dual citizen) opened up a new world of opportunity when, having already enrolled in an HR course in London, he landed a position as HR assistant at the Trafalgar Hilton in the days before the flagship location opened.
"The HR manager was Aussie and took me under her wing – she could see that I was really passionate about HR as a career and eager to learn."
2006 – Goes big at the Hilton
Promoted to HRM concurrent with studying for a master's, Paine was offered a position at the UK's largest hotel. "I was 25 and the youngest HR manager at the Hilton. I got a call out of the blue on a Friday afternoon saying the role had come up; would I think it over on the weekend?' At first I thought it was too big, but I enjoyed it."
2008 – Brings consistency to YWCA
Paine returned to Sydney at the time of the GFC and took a post at the YWCA just as the organisation was gearing up for a major change.
"[The new team] came into the organisation and led the transformation. It was about streamlining practices with a commercial approach," said Paine.
"In the world of hotels everything has consistency and standards, and this organisation had little. I was able to standardise, adapt policy, and put programs into place – that was the beauty of coming from the Hilton."
2010 – Returns to luxury hotels
Paine moved back into the world of luxury hotels with a post at Sofitel. One unlikely highlight of his time at the global giant was the restructuring and outsourcing of two departments that saw the loss over more than 100 staff.
"We turned that around to be as positive as possible. We held a job fair for the laid-off staff and arranged employment with our competitors – it made for a really happy ending. "
2014 – Welcomes a new challenge
Knowing that the International Convention Centre Sydney – then under construction – was to be enormous, Paine threw his hat into the ring.
"What challenge could be better than a $1.5bn project opening from scratch? A greenfield start-up; the ultimate clean slate. We needed 1,800 employees ready to go. We hired 100 people a day; we got 45,000 applications and won the prize of best recruitment campaign and HR Team of the Year [in 2017]. It was mentally and physically exhausting."
2017 – Takes a seat on the board
Hankering to both pursue charity work and accrue board experience, Paine took his place as a director on the board of the Bobby Goldsmith Foundation, Australia's oldest community-based HIV organisation.
"I knew somebody who had HIV; it was a harrowing experience. I thought, 'What can I do to help?' Later I added the position of non-executive director of [cloud-based payroll and HR software organisation] Definitiv, which is in the early years of growth and aligns with my experience at the ICC."
Mathew Paine will be speaking at the HR Tech Summit in Sydney in September.