HRD catches up with one of last year's Rising Stars - Terri Jesse of BlueCross | Sapphire Care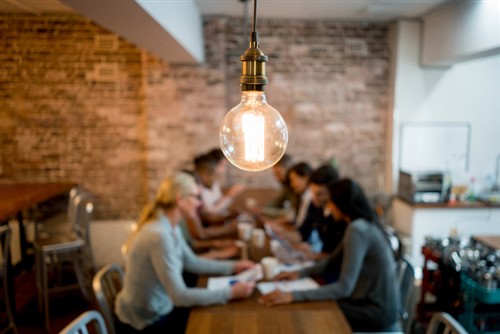 HR manager Terri Jesse brings to her roles a unique mix of exceptional analytical capability and the ability to engage across varied stakeholder groups across BlueCross | Sapphire Care, a residential aged care provider.
Having identified HR metrics as a key focus, in 2016 Jesse was tasked with designing and implementing an integrated people metrics platform with a dashboard that provides critical people analytics for the business.
Moreover, Jesse was appointed project lead for a workforce sustainability and wellness initiative. Jesse devised a suite of tools to assist managers in analysing data trends and identifying interventions appropriate to site, teams and individuals, all to improve attendance and support wellness.
Her efforts have led to improved understanding from managers of their workforce, taking workforce sustainability to the next level.
Jesse told HRD that her attraction to HR began with a fascination with psychology and human behaviour.
"I had worked in different industries but always enjoyed leadership roles and watching my colleagues grow," said Jesse.
"I decided a few years ago to take this interest further and study a combined HR and Psychology degree. I haven't looked back since."
Jesse added that what she really enjoys about her role is the wide variety of opportunities it offers.
"I get the opportunity to support our managers with a broad variety of HR advice but also work on a range of projects," she said.
"Organisational culture is my passion and given we spend so much of our lives at work I am interested in how to make the workplaces engaging and positive places to be."
Jesse told HRD that she has been fortunate to work on several projects which have increased engagement, reduced turnover and absenteeism.
"Knowing I have been able to make a difference is why I work in HR."
Indeed, Jesse has made such a difference to her company that in 2017 she was selected as one of HRD's Rising Stars.
"I was really honoured to be nominated for the HRD Rising Stars by my Manager, and even more excited to be selected as one of the finalists," said Jesse.
"Often, we are focussed on the day to day and forget to look back at what we have achieved and how far we have come."
So if Jesse was not working in HR, what would she be doing?
"I would still be working with people, possibly in psychology or adult education."
Nominations for HRD's annual Rising Stars report to find the HR industry's top-performing young professionals must close this week.
HRD readers can submit a nomination for either themselves or a colleague by completing the online nomination form before entries close Friday 27 April.
Related stories: