A new report reveals which skillset is becoming the most sought-after among HR professional – and are you getting paid what you're worth?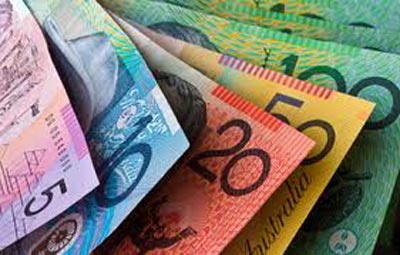 The 2015 Hays Salary Guide was released last week, with respondents from 2,610 organisations across Australia and New Zealand – representative of almost 3 million employees.

Skills shortages

When it came to HR departments, there was somewhat less difficulty reported in finding qualified candidates in comparison to the general candidate pool. Just 4% of employers said they had struggled to recruit junior to middle managers in their HR departments, while 3% had found it difficult to recruit senior HR managers. However, the report suggested that the demand for HR professionals will continue to increase.

"The trend away from workforce expansion within organisations and towards workforce up-skilling has resulted in increased demand for learning and development skills," the authors said. "Contract opportunities in learning and development across the country continue to offer competitive hourly rates.

"With many organisations focused on process improvement and analysis, increased demand for Change Managers has been a consistent feature of the past 12 months. This has been most obvious in South Australia and the Australian Capital Territory where government organisations have focused time and attention on driving greater efficiencies across departments by introducing new ICT systems, outsourcing services and undergoing restructures."

Hiring practices in the HR sector

During the past 12 months, a quarter of employers have downsized their HR department; 39% reported no changes to the size of their HR department, while 35% had increased theirs.

Over the next year, half of the employers surveyed expect no changes to their HR department. While 36% are planning to hire more HR professionals and 15% are expecting to decrease their HR workforce.

"With project-driven requirements fuelling demand, the 2015-16 year will have a strong focus on contract roles and temporary assignments, particularly for skilled candidates who can facilitate cultural change and efficiency programs," the report's authors said.

"As a result, competition for permanent roles is intense and HR professionals navigating the employment market will need to be informed and realistic about permanent salary levels as well as open to contract roles. In the last 12 months many candidates in permanent positions, and looking for their next career move, found it difficult to secure a new role with a salary equal to, or higher than, their current salary."

"In fact, we have seen salary reductions in some states anywhere from 10% to as much as 30%," it was also noted. "We have also seen an influx of highly skilled senior HR professionals entering the market over the last year as a result of large-scale redundancies across the government, resources and mining and construction sectors."

HR salaries

Hays gathered information from the employers surveyed to detail the salary outlook for Australian HR professionals over the next year.

HRD/Head of HR: For the most senior HR role, the typical salary is between $180,000 and $200,000, depending on state.

HR manager: The typical salary for an HR manager was $120,000-$160,000.

HR advisor: HR advisors' typical salaries in Australia were reported to be $78,000-$90,000. The highest salaries for this role were reported in Perth.

HR admin: Administrators typically receive a salary of $55,000 in the HR sector, with salaries ranging from $45,000 to $60,000.

Change manager: Those in change management roles will typically be paid $120,000 to $180,000 annually.

Head of occupational health and safety: Typical salaries for this role were between $150,000 and $210,000.