Almost one million Australians with disability are not in meaningful employment, but HR managers are perfectly positioned to help turn the numbers around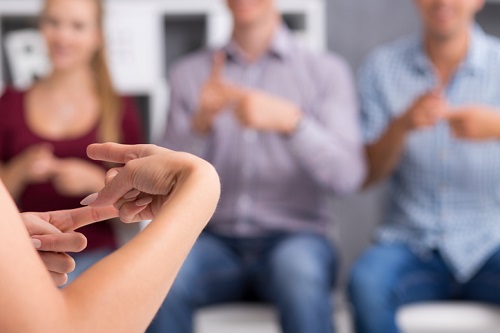 There are around 2.1 million people of working age living with disability in Australia. This group represents the rich diversity of our country, as well as a vast pool of talent.
Most businesses already recognise the value that people with disability can bring to the workforce. New research released as part of the Australian Government's Employ Their Ability campaign shows 77 per cent of Australian businesses are open to hiring people with disability. The same percentage of people also agree that their workforce should reflect the diversity of the community by including people with disability, but these attitudes are not yet converting into action.
Currently, just 35 per cent of businesses are actually hiring people with disability.
HR managers are leading the way for change. Of all staff, they are the most committed to disability employment. 93 per cent are open to hiring people with disability, and 79 per cent say equal work opportunities for people with disability is an issue personally important to them.
But while HR managers are most willing, 27 per cent still consider employing someone with disability 'a step into the unknown.' They want more support to help them transition from willing, to hiring.
There are a range of tools and resources on the JobAccess website to help HR teams through the hiring process – from recruitment assistance, staff training and financial support, to workplace modifications and tips for creating flexible work environments.
With the help of JobAccess, the hiring process can be easier than you think.
For people with disability, employment means access to the personal, social and financial benefits of work. For your business, it means an increase in diversity, a boost in morale, and a fresh perspective you may not have considered.
There are a huge number of people with disability who are willing to, and capable of being involved in the workforce. All they are waiting for is the chance.
HR managers can help change the numbers on disability employment in Australia.
To take the first step, go to www.JobAccess.gov.au