He may be the purple coat-wearing character from Roald Dahl's classic children's book Charlie And The Chocolate Factory, but there are a few things the chocolate maker can teach HR about managing a workforce.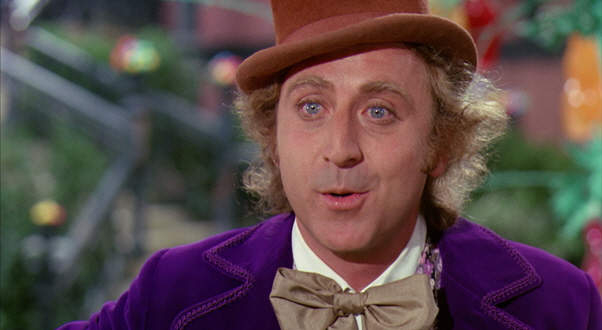 He's an eccentric character in a children's book, but Willy Wonka knows a thing to two about managing a workforce. Those Whipple-Scrumptious Fudgemallow Delight bars don't make themselves and the Oompa-Loompas who run his factory work together as a team, are adept at problem-solving and are even happy to live at their workplace. Here are some of his management tips.
Increasing staff creativity
"They love music and dancing. They are always making up songs." – Willy Wonka
The Oompa-Loompas like to deal with crises by having a sing-along and according to Creativity Australia, they are on the right track to creating a happier, healthier team. The charity, which organises choirs and helps businesses start their own work choirs, says neuroscience proves that singing makes people not just happier, but smarter and more creative.
"One of the great things about singing is that it really connects you to the right side of your brain," says founder and chairwoman Tania de Jong.
"The right hemisphere of our brain is responsible for our intuition, imagination and all our creative functions. It connects us to a world of possibilities."
If you don't fancy belting out a ballad with your colleagues, there are other ways to encourage staff creativity, like providing an anonymous way for people to make suggestions, rewarding good ideas and ensuring you have diversity within the team.
Cultural sensitivity
"They still wear the same kind of clothes they wore in the jungle. They insist upon that." – Willy Wonka
Your workforce probably won't insist on wearing deerskins or fresh leaves to the office, like the Oompa-Loompas.
But for companies expanding internationally, dealing sensitively with different cultures is important.
"You've got to be respectful locally," says Google's Sarah Robb.
"We have to look at how to make sure culture is part of the expansion. HR are the champions of culture and we've got to make sure we're sensitive to cultural nuances and respectful of that."
But at the same time, it's important that the company values are reinforced in all the offices, she says.
"It's not a distinctly American culture, it's something we hold to be true no matter where we are."
Reward and recognition
"You can have cacao beans for every meal! You can gorge yourselves silly on them! I'll even pay your wages in cacao beans if you wish!" – Willy Wonka
Wonka knows exactly what motivates his workforce and how to reward them for their hard work. Your employees may not be as excited as the Oompa-Loompas about cacao beans, but knowing what they do want is important.
Power2Motivate CEO
Ben Thompson
says the best employers make an effort to figure out what motivates their staff and builds it into their business culture.
While larger businesses might need a reward and recognition system to make sure it happens consistently, the best systems will still let the employees choose their own rewards, he says.